Young, Gifted, and Black Gospel Choir to Tour Iowa, Minnesota, and Wisconsin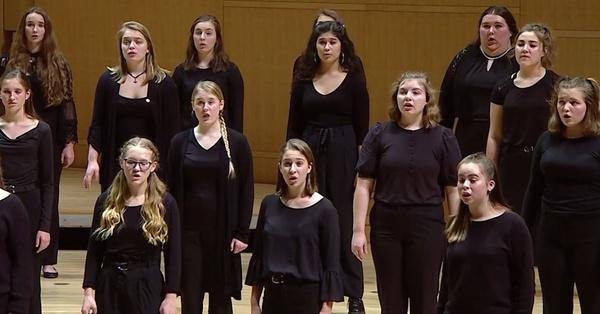 Iowa – The Young, Gifted, and Black Gospel Choir will travel around the Midwest during the choir's annual spring concert tour, performing six free concerts open to the public — one on Saturday, March 14, in Waterloo, Iowa; one on Sunday, March 15, in Maplewood, Minnesota; three (Monday and Tuesday, March 16 and 17) in Milwaukee; and one on Wednesday, March 18, in Marion, Iowa.
The Young, Gifted, and Black (YGB) Choir will share its music ministry in a concert titled "What a Mighty God We Serve." This concert theme is based on an arrangement, "Mighty God" by Deitrick Haddon. The choir will also perform selections from a variety of other artists, such as the Chicago Mass Choir, Stephen Hurd, Travis Greene, and Timothy Wright. The Young, Gifted, and Black Gospel Choir is directed by Barry Jones.
One concert in Milwaukee's Clinton Rose Senior Center demonstrates the choir's commitment to social justice, community service, and educational opportunities. In addition to singing, choir members will spend time interacting with individuals who regularly use the facility.
In Marion, Iowa, on March 18, soprano Randye Jones will also sing two selections to start the concert. Jones is a staff member at Grinnell College and author of the book So You Want to Sing Spirituals.
The Young, Gifted, and Black Gospel Choir was established in 1967, when six black first-year students came together in the basement of Younker Hall to share a common and powerful experience: gospel music. The name of the choir was taken from a work titled "To Be Young, Gifted, and Black" by renowned African American writer Lorraine Hansberry.
The choir has evolved over the years and now encompasses members from different cultures, nationalities, and races. This diversity makes the choir even stronger. The one constant in the long history of the choir is the tradition of celebrating Black American culture through gospel music.