A couple and their dog were rescued from a snow-trapped cabin after nearly 2 months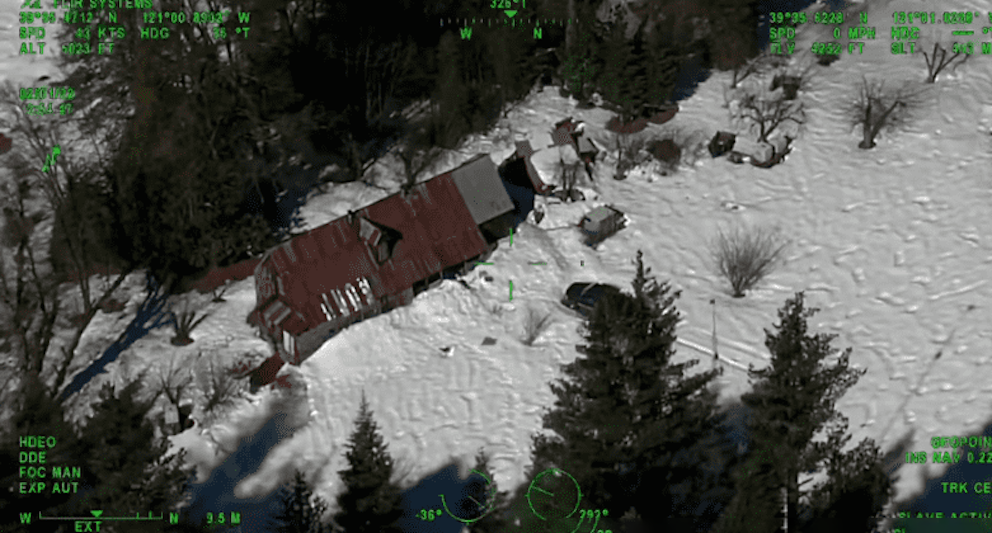 Sierra County, CA – A couple living in a remote part of California with their pet dog had almost run out of supplies when they were rescued from their cabin. The residents, who have not been identified, had been stuck in the cabin for nearly 2 months. According to a press release from California Highway Patrol, the individuals were snowed in since December 6. 
The pair reached out to the Sierra County Sheriff's Office on Tuesday, February 1, for assistance as they began running out of food and supplies, revealed CHP public information officer Jared Boothe while speaking to USA Today.
The couple reportedly made attempts to leave their home using their car but were unable to do so due to the extensive amount of snow and broken trees on the road. 
The location of the cabin was quite remote and the roads in the area were blocked. Thus local police reached out to California Highway Patrol's Valley Division Air Operations to have a helicopter deployed which ultimately aided in the rescue. Despite "very strong winds" that day, the helicopter managed to land near the cabin.
The pair and their dog then got on the chopper and authorities transported them out of the area. Sierra County Deputies later "transported them to a safe location." Although information regarding the couple is unavailable, the location of the cabin was also not disclosed.
However, NBC News reported that the Sierra County Sheriff's Office is located in Downieville, California, which is on the North Fork of the Yuba River.