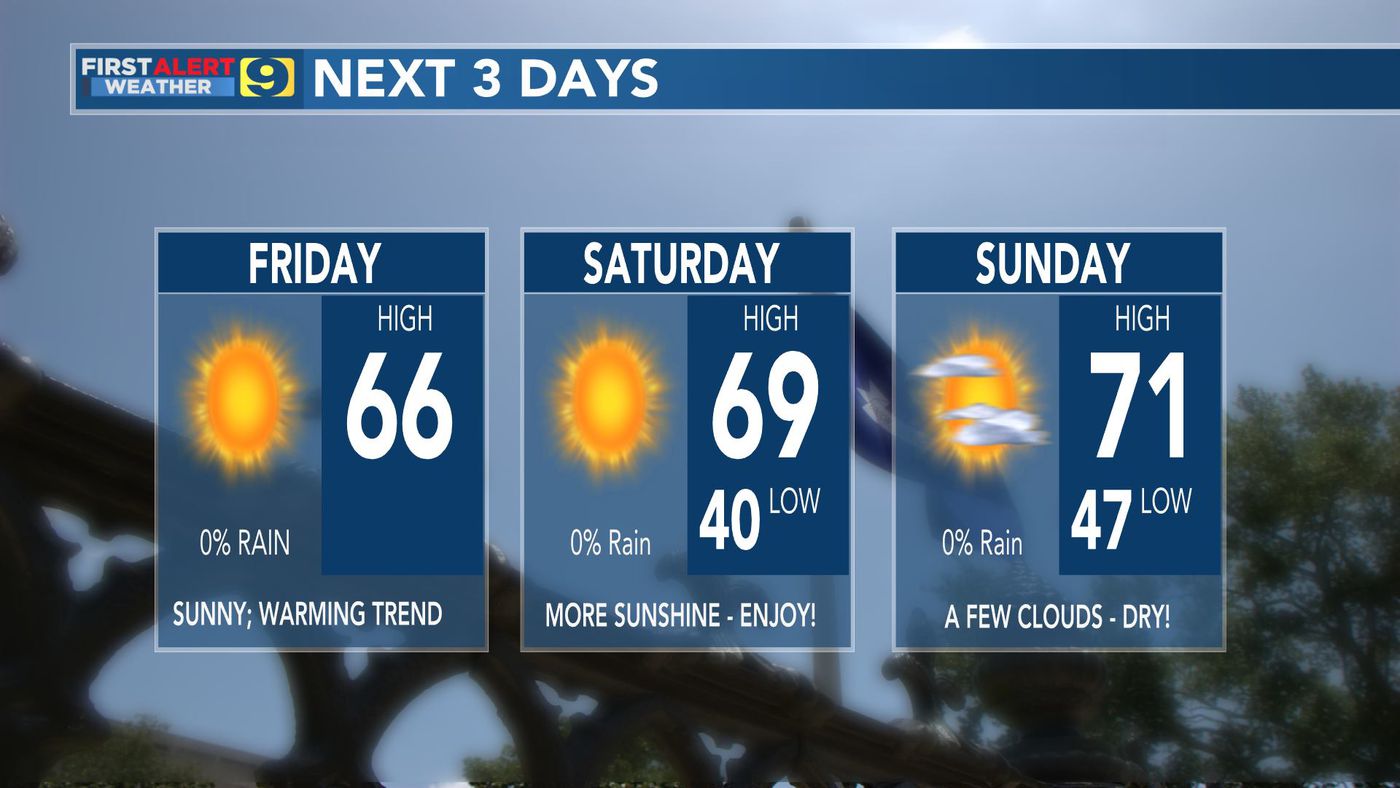 WATERLOO – THURSDAY: Our rain maker will sweep through slowly during the day – bringing clouds and showers, even a rumble or two at times. Highs will range from the 50s north to the lower 60s near the MS/LA Border. Rain will taper gradually late Thursday night into early Friday morning as lows drop into the 40s.
FRIDAY:
Clouds will hang tough throughout much of the day across central Mississippi. Clouds may break for peeks of sunshine for areas south of I-20 during the afternoon hours. Expect temperatures to range from the upper 40s and lower 50s north; lower to middle 50s south – if the sun can break out. Skies will clear overnight with lows in the middle to upper 30s.
EXTENDED FORECAST: Expect sunshine to win out for much of the weekend ahead. Saturday and Sunday will feature highs will be in the 50s with lows in the 30s. Another quick moving upper disturbance will sweep through late Sunday into Monday, bringing another reinforcing shot of cooler air before a gradual warming trend back into the 60s by mid-week.