Officials across the country warn against Thanksgiving travel as COVID-19 cases surge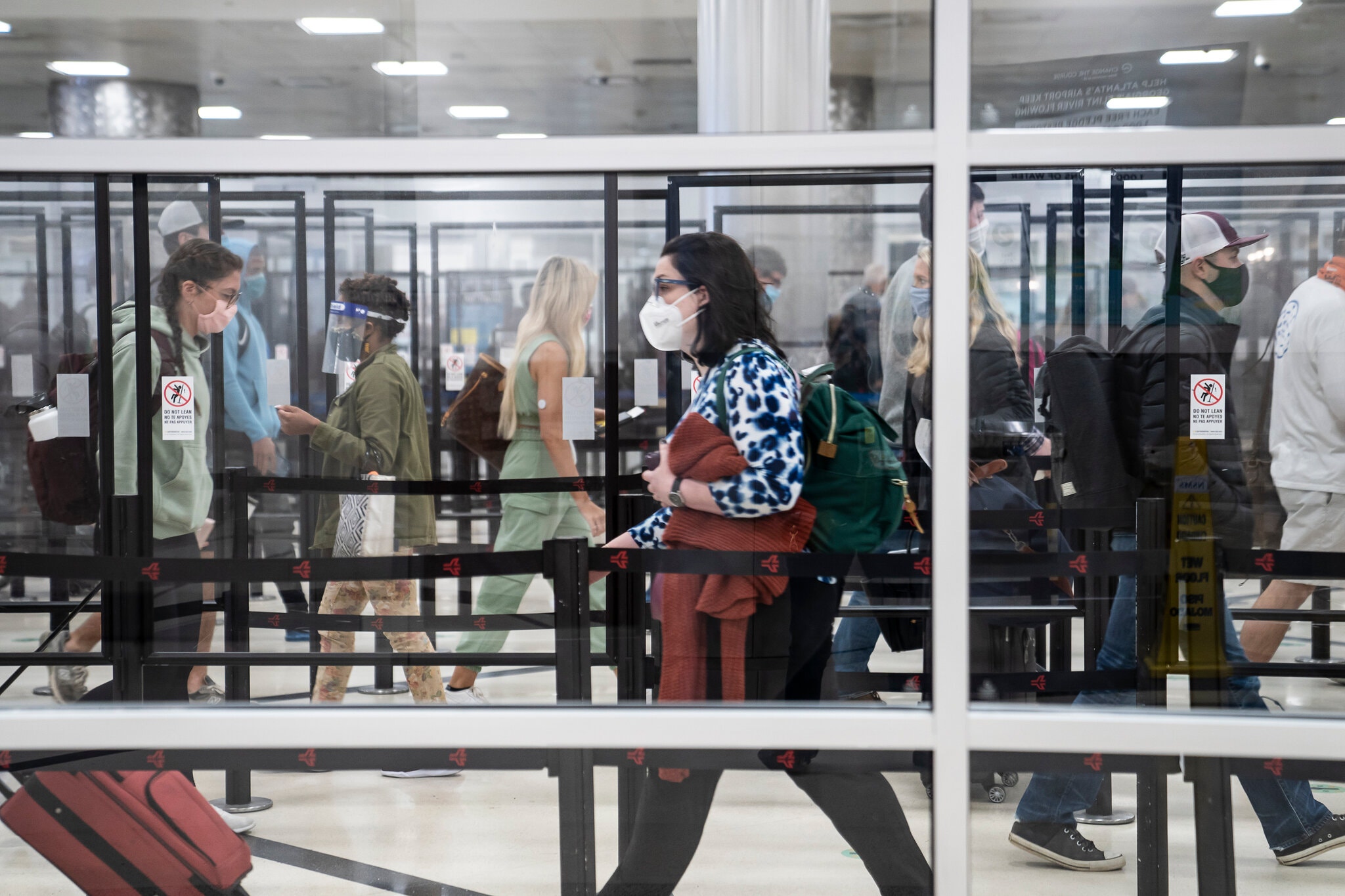 WATERLOO – Top federal health officials on Sunday forecast a post-Thanksgiving spike in coronavirus infections, deaths and stress on hospitals and medical staff. At the same time, they said that it was still possible to blunt the deadly rise with the tried and true measures of mask wearing and social distancing.
Dr. Deborah L. Birx, the White House coronavirus response coordinator, urged Americans to take it upon themselves to "protect yourself and your family," even in states and cities where authorities had not required any such measures. During an appearance on CBS News's "Face the Nation," Dr. Birx seemed to be speaking to the political divide in the country, directly addressing "incredibly independent and fabulous Americans" who may be skeptical of measures to limit the spread of the virus.
Taking perhaps the strongest line of several top officials who spoke on Sunday, she said that travelers "have to assume that you were exposed and you became infected and you really need to get tested in the next week." She urged that travelers avoid anyone in their family over 65 or with underlying illnesses.
It can take a week or more after infection for the virus to show up in testing, and many cases are asymptomatic, so people who feel fine or test negative one or two days after returning home may still be carriers.
Dr. Anthony S. Fauci, one of the federal government's top infectious disease experts, said that clusters of new infections driven by the Thanksgiving holiday could emerge ahead of Christmas. "We might see a surge superimposed upon that surge that we're already in," he said on NBC's "Meet The Press."
So far, in the month of November alone, the total number of coronavirus cases in the United States has surpassed 4.1 million, with more than 25,500 deaths. Over the last two weeks coronavirus cases increased 12 percent, deaths 29 percent and hospitalizations 38 percent. Since the pandemic began, more than 13.3 million Americans have been infected and more than 265,900 have died. California on Sunday became the first state to report over 100,000 cases in a week, according to a New York Times database.
"It's not too late," to slow that surge, Dr. Fauci said, pleading for mask wearing and physical distancing. Otherwise, he said, local lockdowns might be necessary. "If we can hang together as a country and do these kinds of things to blunt these surges until we get a substantial proportion of the population vaccinated, we can get through this," he said.
In another appearance, on ABC's "This Week" Dr. Fauci said the best course for Thanksgiving travelers might be "if it's possible, to quarantine yourself for a period of time."
Adm. Brett Giroir, who leads U.S. testing efforts, urged Americans returning from Thanksgiving travel to cut down on unnecessary activity "and if you can get tested that would be a good idea." But he also said during his appearance on CNN's "State of the Union" that travelers were not required to quarantine unless they were exposed to someone with Covid-19.
The Centers for Disease Control and Prevention advisory committee is meeting on Tuesday to decide on advice to provide states for vaccination priorities. Dr. Fauci said he expected that among the high priority groups would be patients at nursing homes and the staff who deal with them, a focus echoed by Dr. Birx and Admiral Giroir, who spoke of the need to "immunize for impact."
Children are not expected to be vaccinated for months because they have not been a major part of vaccine trials, but Dr. Fauci said he expects to move that process forward in January by starting safety and immune response trials in children for the Moderna vaccine. If the vaccine proves safe and the immune response is similar to that in adults, a large trial involving tens of thousands of children would not be necessary, he said.