Why Tesla Stock Jumped on Thursday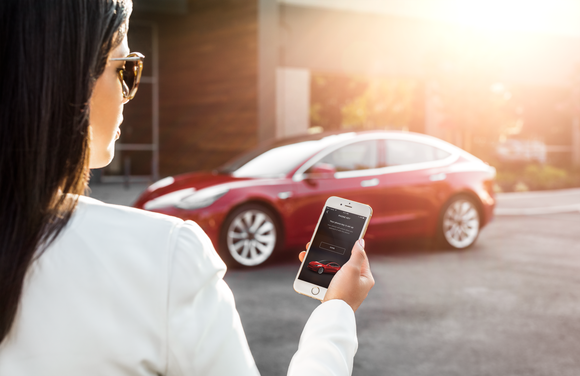 ATERLOO – Delaney's bullish price target of $780 is impressively 71% higher than his previous target of $455. Even more, the target represents more than a 30% gain from its current level.
Backing his buy rating for the growth stock, Delaney says he believes Tesla is taking share from incumbent automakers faster than he had anticipated. Further, Delaney estimates electric vehicles will account for 29% of vehicle sales globally by 2035, highlighting a massive tailwind for Tesla.
The analyst also anticipates a sales mix shift toward Tesla's new Model Y and its driver-assist software, helping the company's profit margins expand over time.
Now what
Tesla has been charging ahead full speed in 2020, launching the Model Y in March and opening new factories in Berlin and Texas. Even more, the electric-car maker has been expanding its production capacity in Shanghai and California.
Investors, of course, should be cautious about Tesla's pricey valuation. The company will need to execute with near-perfect precision in the coming years to justify the stock's current price.