Webster impresses in national show with blind Llama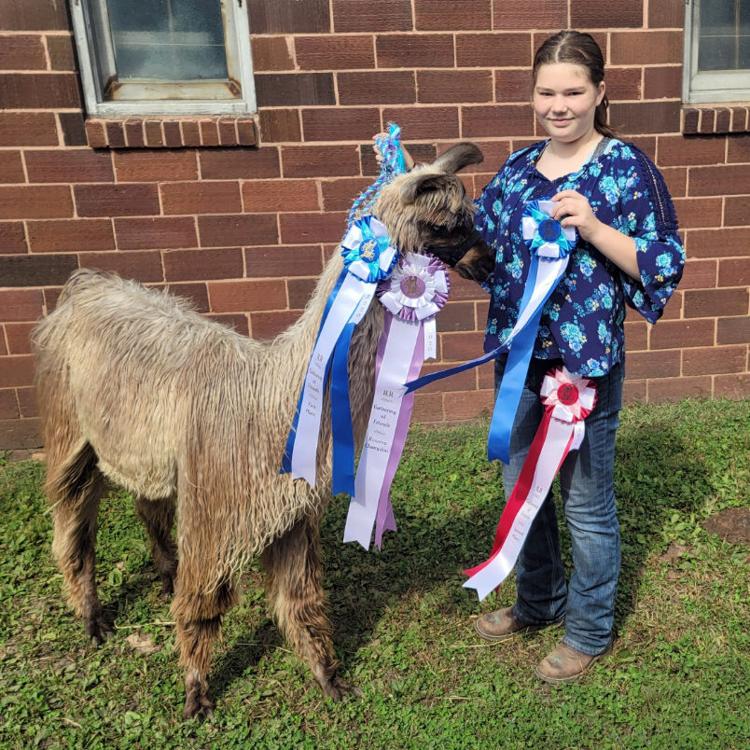 Iowa — Peyton Webster was announced Reserve Grand Champion of the Intermediate Performance Division after showing her blind llama, Crown's Goldie Girl, on Monday at the International Llama Registry Gathering.
This is an amazing tribute to the trust these two have developed said Cathie Kindler, Public Relations Judge, as Peyton Webster from Michigantown, Indiana was announced. Kindler went on to say that this type of trust the animal exhibits in her handler is exactly what the Performance Division is all about.
Webster began helping train Goldie shortly after the llama was given to her grandmother, Elaine Brovont. After County Fair was finished, Webster dedicated almost daily training to Goldie. Patience was really needed as she helped guide the llama to do tasks that were very easy for a sighted llama but hard to comprehend for Goldie.