Two more people arrested in connection to Tuesday's protest in Waterloo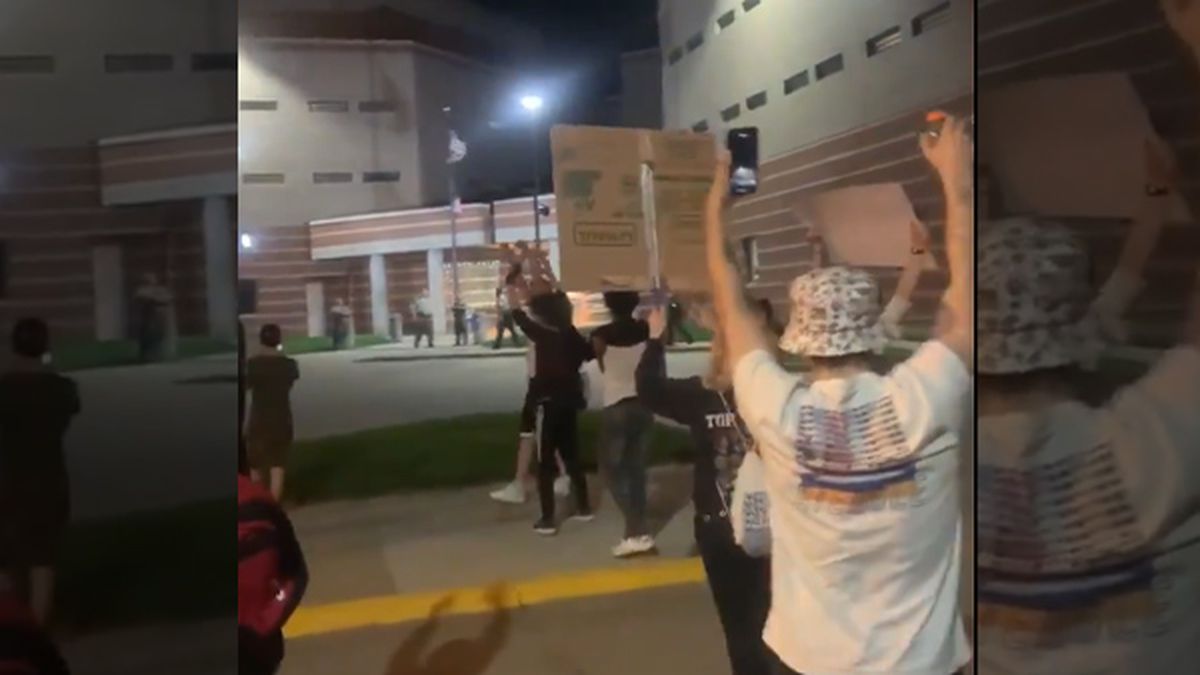 WATERLOO, Iowa – Waterloo police stated that they have arrested two more people in connection to assaults and other riotous offenses from Tuesday's protest.
Irwin L. Wade, 29, of Waterloo, was charged with rioting and disorderly conduct. A 16-year-old was also charged with rioting and disorderly conduct.
Amos Wise, 20, Jordan Begley, 21, Theresa Schmidt, 21, Dena Soteros, 25, and Paul Weidler, 18, all of Waterloo, were arrested and charged with participating in a riot and failure to disperse. Wise and Schmidt were also charged with interference with official acts, and Weidler was charged with assault on a peace officer and harassment of a public official.
At around 10:30 p.m. on Tuesday, June 2, Waterloo Police said that a smaller group of people had formed in Lincoln Park following a larger demonstration that had ended shortly before. The people that gathered led marches that included blocking traffic on some roadways like the junction of U.S. Highways 63 and 218. Officers said that one vehicle with people hanging from it was parked in the wrong direction on the highway to help block it. Officers also said that one person threw a rock at a police cruiser, striking and damaging it.
Police have identified one assault victim in the case and request any other people who may have been alleged assault victims during the protest to contact them.