The City of Marion is pleased to recognize Tom Daubs as the 2022 recipient of the Paul Draper "Spirit of Marion" Award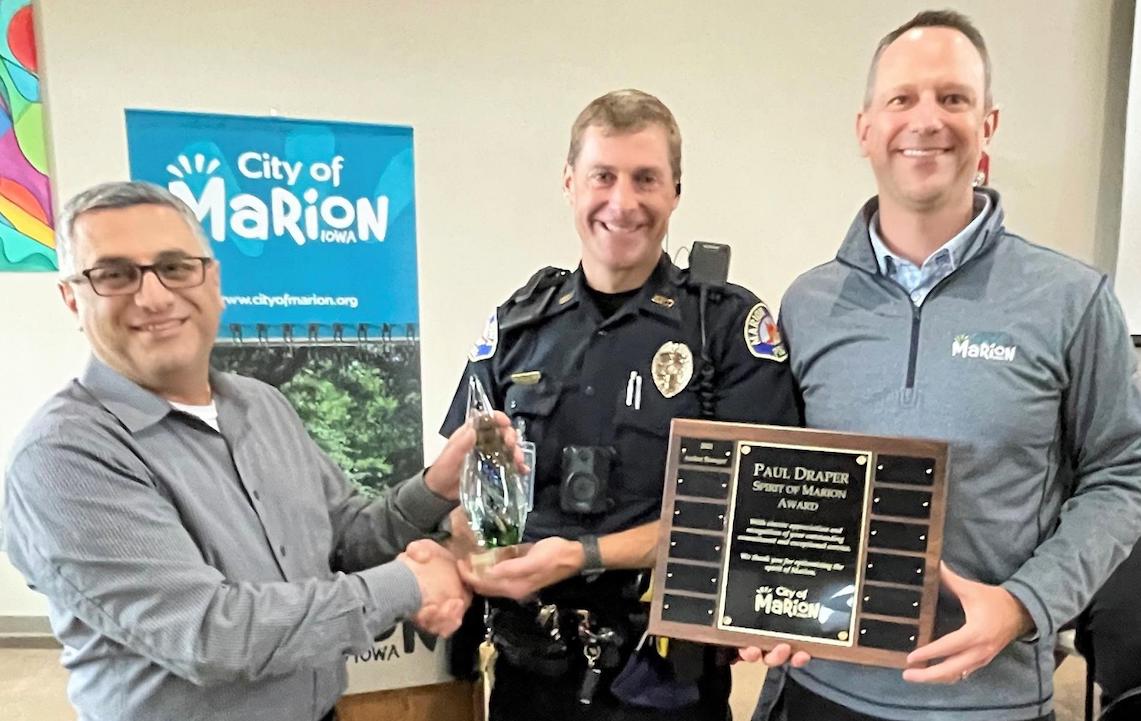 Marion, IA – According to the city officials, this award recognizes an employee who best represents dedication to public service, combined with an exceptional work ethic, humility, a sense of humor and a sincere desire to see the City team and its individual members succeed.
Officials have announced that the award was presented by Mayor Nick AbouAssaly and City Manager Ryan Waller during an employee luncheon held in conjunction with Public Service Recognition Week.
Mayor Nick AbouAssaly released the following statement:
"This week provides us with the opportunity to honor and recognize our dedicated City team and the role they play in providing our residents with an unequalled quality of life. It is especially exciting to honor an individual who shares a love for Marion and community spirit reminiscent of our departed friend and colleague Paul Draper."  
Officer Tom Daubs served with the Marion Police Department for 26 years.
For the last 10 years, he has been the school resource officer for Linn-Mar Community Schools. 
Daubs is often heard saying he has the best job in the world.