Six members of the Muscatine Fire Department attended a 40-hour confined space rescue class hosted by the Davenport Fire Department and the IAFF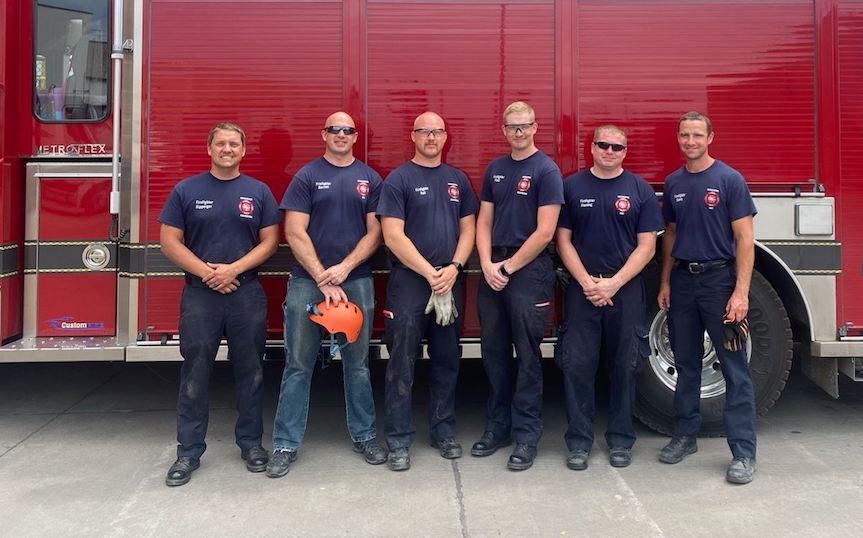 Muscatine, IA – According to the statement, during the 5-day, 40-hour course firefighters were introduced to the hazards of confined spaces, mitigating hazards in confined spaces utilizing lock out/tag out (control of hazardous energy sources), air monitoring of confined space atmospheres, and ventilation of confined spaces.
Officials said that the training for a variety of high-risk rescues is a key part of the job for firefighters and firefighter/EMTs including high-angle rescues, ice/water rescues/ trench rescues.
Firefighters also train in auto extrication, fire prevention, fire suppression, hazardous materials, and ambulance transport.
Acting Lieutenant Spencer Ripperger led a team from Muscatine to the confined spaces training, a team that included firefighters Reece Hall, Ben Barrett, Kyle Davis, Colton Pauls, and Michael Fleming.
Jerry Ewers, Muscatine Fire Chief, reportedly said:
"Confined space rescue is a service the Muscatine Fire Department performs for our community and local businesses. Even though confined space emergencies are low occurrences, they are high-risk incidents."