Possible Record Heat this Weekend Followed by Record Cold?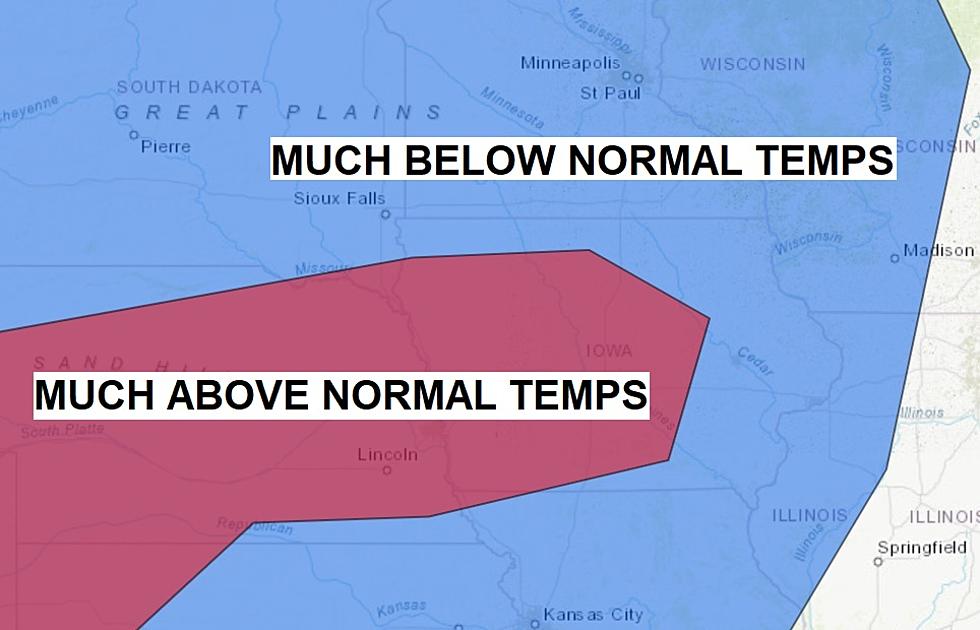 WATERLOO – Near-record highs are in the forecast for the Cedar Valley this weekend. (As of Friday morning) The forecast for Sunday in Waterloo is around 92*. The record-high for Waterloo on 9/6 is 94* set in 1960.
Then, after we possibly could break RECORD HIGH temperatures on Sunday, a taste of autumn will strike us on Tuesday. The forecast for 9/8 in Waterloo/Cedar Falls calls for a high temp of only 59* — nearly 20* below the normal high for this time of the year.
If you're curious about FROST. On average, the Cedar Valley won't experience temps hovering around 32* until the last week of September through the first week of October.
But…it's possible — according to the National Weather Service, September 8-9, 1883, featured the earliest fall freeze in the history of Iowa. A low of 24* was reported in Hancock County. It even reached 38* in Des Moines!