Man admitted to causing fatal injuries to friends' baby, 'made disturbing special request to police'!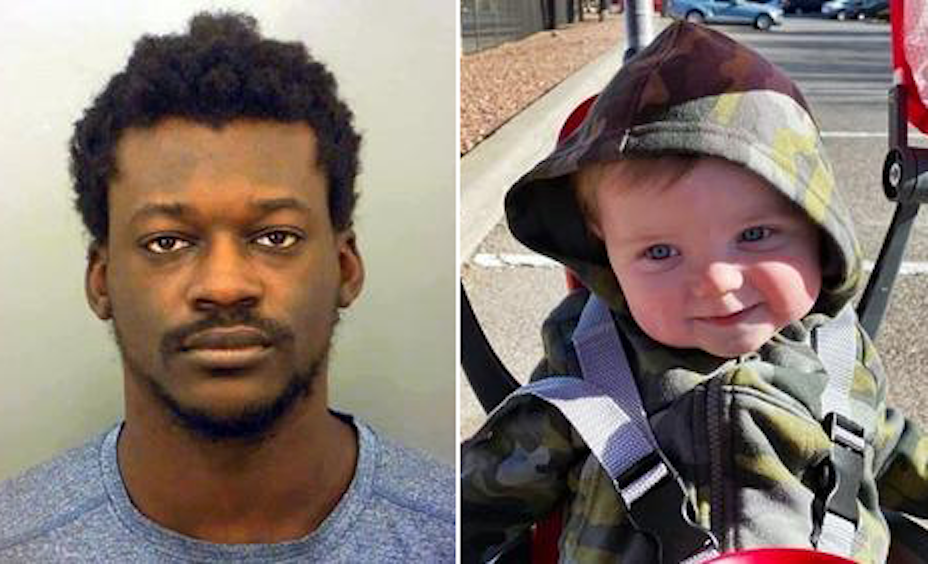 According to both parents, Brandon and Araia, when their babysitter called in sick, they reportedly called their friend, Marvin, to watch their baby so they could go to work. Police officials said that while the then-24-year-old defendant was babysitting the 1-year-old baby, Aren, and his own two children, he caused fatal injuries that led to the boy's death. Police officials also said that Marvin reportedly admitted to using wrestling-style moves on the boy, including placing the child's head in a tight football hold after getting upset at him for ripping a pillow. He claimed the child slipped out of the hold and hit the metal frame of the futon.
Investigators discovered that Marvin had a video call at 5 p.m. with Alison, who is his girlfriend and the mother of the other two children he was watching. During this time, his girlfriend told investigators that the baby appeared to be in good health and alert, but was crying and fussy. At around 9:30 p.m., Marvin called his girlfriend again to say that the boy had rag-dolled and vomited a red substance. Just before midnight, his girlfriend and the baby's mother arrived at the apartment to find the little boy unresponsive and struggling to breathe. He was rushed to a local hospital where he was placed on life support and diagnosed with severe brain damage, multiple skull fractures, hemorrhaging of the lung, internal abdominal injuries, and bruising, all of which were recorded as non-accidental. The baby died less than four days later.
When police questioned Marvin, he initially claimed that he didn't know what happened to the baby and that he was watching television on his futon when the little boy got hurt. However, he soon confessed to the horrific abuse that caused the child's death, blaming it on anger issues and underestimating his own strength. During a break in questioning, Marvin called his girlfriend and admitted that he caused the boy's internal injuries but maintained that he didn't inflict brain damage. The other two children in his care also sustained non-life-threatening injuries.
Perhaps the most disturbing aspect of the interrogation was Marvin's main concern, which had nothing to do with the child. As the little boy lay dying in the hospital, Marvin requested to pursue reimbursement for damages the baby caused to his futon, the same futon upon which he allegedly injured the toddler's head. The suspect was taken into custody and booked at the detention facility. He was charged with capital murder for the death of the toddler and was denied bond. He pleaded not guilty during an arraignment. Dear readers, we are republishing this story amid recent reports that suggest many US states are recording record highs in child abuse incidents.