Mother sold her newborn baby for $104 'so she could do this for the next 6 months'!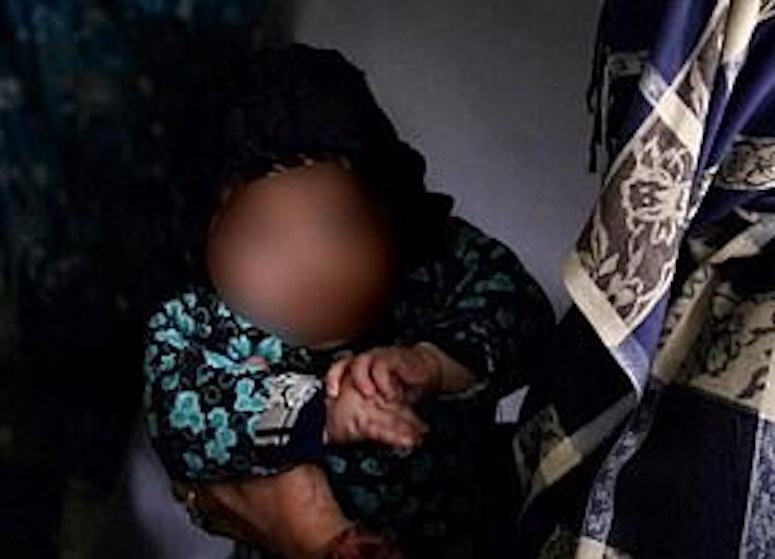 Being a parent to a new baby can be hard – all parents know that. The joy you get from cuddles is mixed in with the hard work of infant care. It's normal to feel frustrated and exhausted. If your baby cries all the time or won't sleep, parenting is even harder. It's very important to take care of yourself by leaning on family and friends for help during these early days of parenthood. Just remember, you are not alone. Unfortunately, this mom was reportedly forced to sell one of her newborn twins to feed the rest of her family amid the country's worsening hunger crisis in her country.
The 40-year-old woman is said to have given the baby to a childless couple in return for $104 which she hoped would be enough to feed her family for another six months. According to The Daily Mail, the family's plight was uncovered by the non-profit Save the Children which still has workers on the ground distributing what food they have to those in need. The Afghan mother told the charity workers that she gave birth to the twins—a boy and a girl—around four or five months ago, shortly after drought forced the family off of their farm. Although she'd initially planned to keep both children, the family found it extremely difficult to get enough food for even one of them.
Her 45-year-old husband works as a laborer but revealed that he has struggled to find just a couple of days of work each week, with a day's earnings hardly covering two days of expenses for his family. The couple's second-eldest son also works in the nearby market pushing carts that stall owners use to carry their produce but rarely gets work as owners often prefer to use stronger children. With her new babies continually crying from hunger, the woman said a childless couple approached her and offered to pay $104 for her newborn son. Although she initially refused and sent them away, after seeing her babies cry for days with nothing to eat, she decided that giving the boy away was the best option to provide for him and her other children. "It was hard. Harder than you can imagine. I gave my child away because of destitution… I was unable to take care of him and I could not afford anything," the unidentified woman said.
"I gave all of the money to my husband. He bought some rice, oil, and flour. We already finished them," she added. The woman's husband said: "We need help, we are hungry and poor. There are no work opportunities in Afghanistan. We have children. We need flour and oil the most, which we don't have. It's also good to have firewood. I could not afford to buy meat in the last two or three months. We only have bread for the children which is not always available." Save the Children gave the family emergency packages for their home, including items for the kitchen, blankets, winter clothing, shoes, tool kits, and other essential items such as a gas cooking stove.