MLB's Field of Dreams game rescheduled for August 2021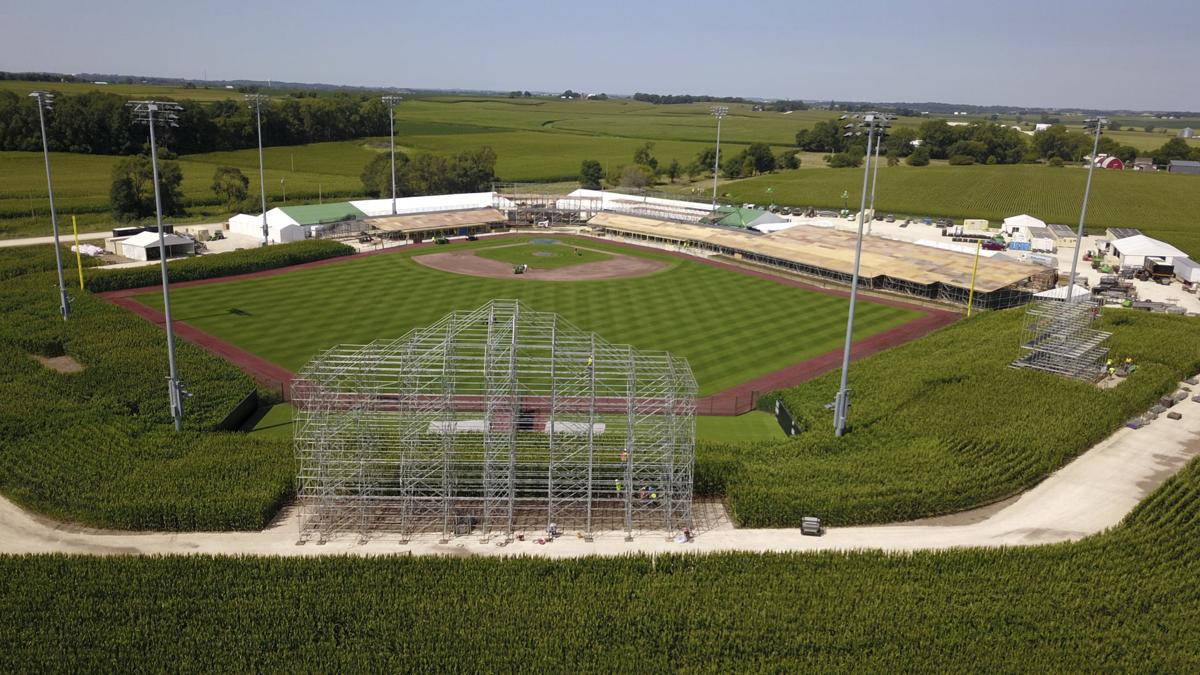 The "MLB at Field of Dreams presented by GEICO" event has been tentatively scheduled for Aug. 12, 2021, with the White Sox taking on the Yankees in Dyersville, Iowa, Major League Baseball announced on Monday.
The game, which will be nationally televised on FOX, is contingent on the status of public health next summer, and the feasibility of hosting fans at the event will be evaluated in the coming months. It will mark the first Major League game ever played in the state of Iowa.
MLB was initially set to host the "Field of Dreams" game featuring the same two clubs this past season, having built a temporary ballpark with a potential capacity of 8,000 fans adjacent to the site of the 1989 film, which starred Kevin Costner, Ray Liotta, James Earl Jones and Amy Madigan.
After the 2020 schedule was amended due to the COVID-19 pandemic, the Yankees were replaced by the Cardinals. However, the game was ultimately postponed.
The Lansing Family Farm, now known as the "Field of Dreams" Movie Site, has become a popular tourist attraction since the film, which tells the story of Ray Kinsella, an Iowa farmer played by Costner who hears a mysterious voice telling him to build a baseball diamond in his corn field. "If you build it, he will come" ranks 39th on the American Film Institute's list of the Top 100 movie quotes of all time.
Kinsella becomes convinced that by constructing the field, "Shoeless" Joe Jackson, his late father's idol, will have a chance to play again. Jackson was banned from baseball for his association with the 1919 Black Sox Scandal. The film was adapted from W. P. Kinsella's 1982 novel, "Shoeless Joe."