Meals on Wheels needs volunteers to deliver meals to seniors during COVID-19 crisis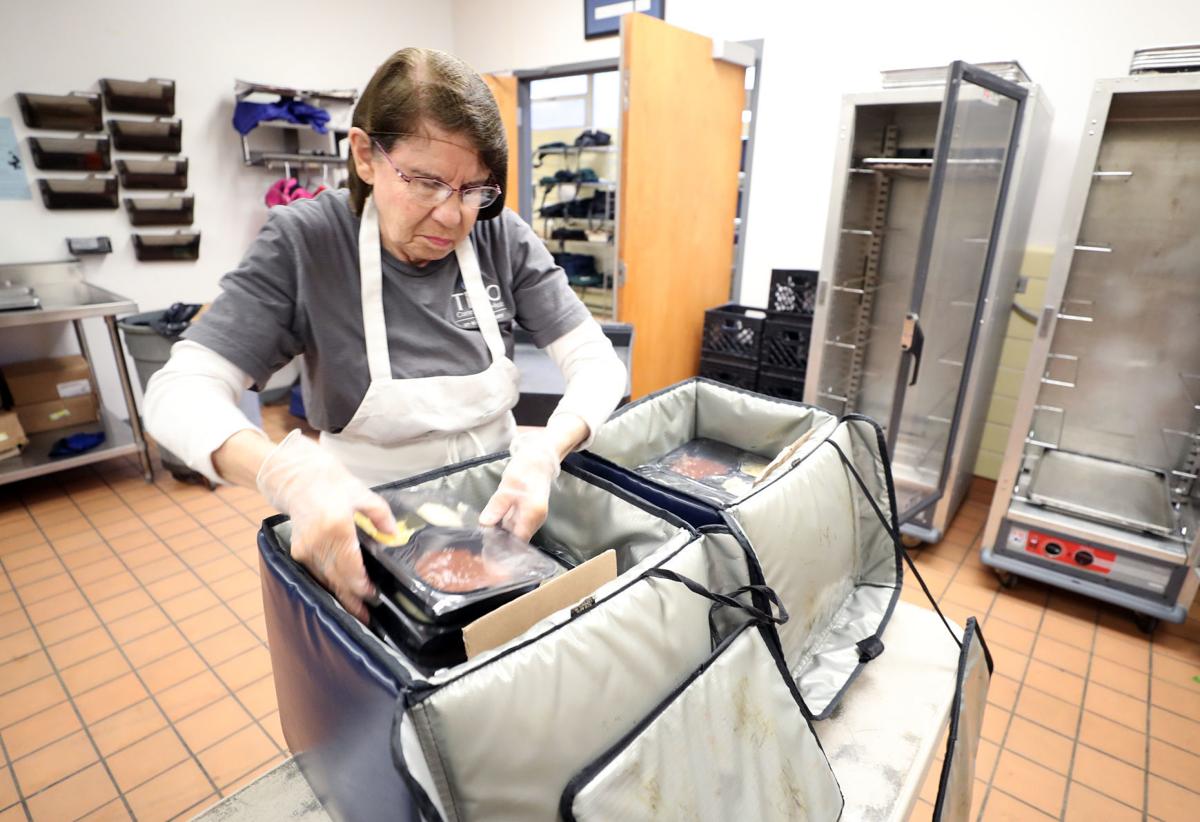 WATERLOO – What the Northeast Iowa Area Agency on Aging needs right now is volunteers – with wheels.
NEI3A is closing its meal site but will continue the home-delivered Meals on Wheels program. Individuals who customarily eat a hot, daily meal at one of the NEI3A locations can temporarily move to the delivery program. The change is part of NEI3A's response to the COVID-19 concerns, said Donna Harvey, NEI3A CEO.
"We know nutrition is one key to staying healthy in the population we serve, so it's critical for us to continue offering services. That's one piece of it. The best part of Meals on Wheels is we get to see them face-to-face and see that they're OK. If they're not, we can respond."
NEI3A relies on hundreds of volunteers to deliver over 1,000 meals each day throughout 18 counties served in Northeast Iowa.
"We are experiencing volunteers not wanting to deliver at this time due to the fears surrounding COVID-19," Harvey said. "We are looking for anyone who is willing to assist us in getting these critical meals to homebound individuals."
The problem is, she explained, that many Meals on Wheels volunteers are squarely in the population vulnerable to the coronavirus. "A lot of our volunteers are in their 70s or so, and some of them don't feel comfortable making deliveries right now. We are looking for younger volunteers to help us get these meals delivered to people who need them.
NEI3A staff members are being asked to free their schedule at midday so, if necessary, they can make the food deliveries. Harvey would rather have volunteers fill the roles.
"With all the schools and universities closing, maybe students could fill their time doing Meals on Wheels as volunteers," she suggested. A volunteer can commit to making deliveries once or twice a month, or "we have groups that volunteer a week per month — we're open to anything."
There is a short orientation program, Harvey said. "Meals can't be left on the doorstep. Volunteers have to make sure the client answers the door and takes the meal. Volunteers will wear disposable gloves, which we will provide."
Meals are ready to pick up at 10:30 or 11 a.m. and it takes about 1½ hours to make deliveries. Volunteers are asked to make notations and observations on forms for each client, for example, if the person seems ill, or they aren't at home or don't answer the door.
"We have emergency contacts for every person on our list, and the volunteers have the meal coordinator's phone number," Harvey explained.
NEI3A also is working with the Northeast Iowa Food Bank to prepare food boxes for volunteers to deliver. The organization makes food box delivers once a month, but plans to move to a weekly basis, at least temporarily.
"Some people won't be able to get out and go to the stores. We can't have seniors out in stores taking a chance on being exposed to the virus. Some people don't have family to help them, and some people are food insecure, or have income issues. We want them to have food in the house, not just the one meal a day. That's our main goal. The food bank will be preparing boxes with seniors in mind," Harvey said, such as food that requires little preparation and in smaller quantities and serving sizes.
If someone is not able to prepare their own meals, NEI3A will try to get a family or church member to help out.
Meals on Wheels volunteers know many elderly people share their lunch with a pet, Harvey noted. While the service doesn't deliver pet food, "If they know a elderly person has a pet, they'll take a bag of pet food over to them."
And if neighbors know an elderly person who is not on the Meals on Wheels program, now is a good time to reach out and offer assistance. "Check on your neighbors, friends and loved ones. They may need food assistance. Be neighborly. At times like these is when the good comes out in people."