Man ran over and 'improperly assaulted' jogger, police stunned when they discovered what he did after!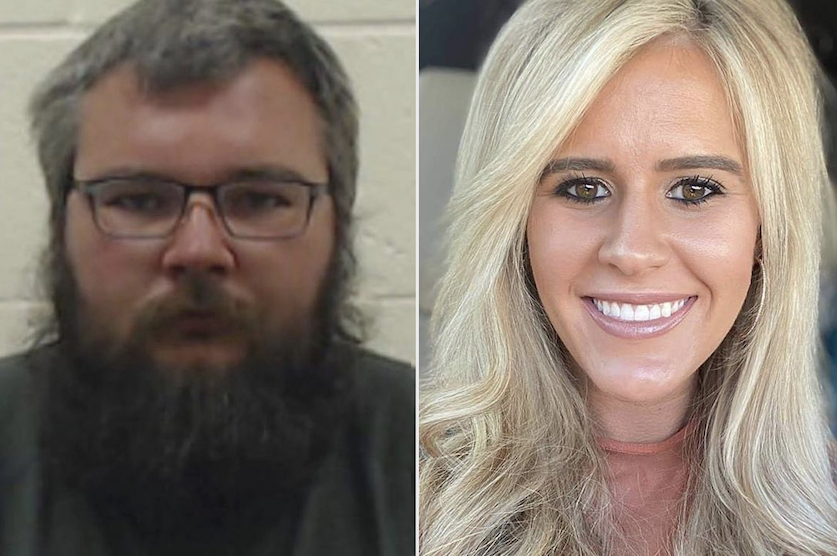 Prosecutors said the 28-year-old defendant, Quake, was taken into custody and later charged with murder, ra-e, and kidnapping. Police officials said that the last time the 25-year-old woman, Sydney, was seen alive was when she left her home for a run. Her cellphone was found about a quarter-mile from her home. Her vehicle and other personal belongings were still at her home. It seemed that she had not run away but had simply gone on a jog as she frequently did during the week when she had a few minutes for herself. 
According to the court documents, the defendant reportedly logged onto a social media group to 'help find' Sydney who had mysteriously disappeared during one of her frequent jogs. The 28-year-old man scrolled through the comments, reading what he could to make sure no one was on to him.  Family and friends reported her missing quickly. Law enforcement agencies from across the state began searching for her and started with the area where she was last seen alive. They were also able to obtain data from her cellphone and her Apple Watch to track her movements the afternoon when she went missing.
During the two days when she was missing, hundreds of volunteers searched the area looking for her or her remains. Sheriff Lucas was not aware whether or not Quake joined the volunteers; however, he was listed as being a member of one of the Facebook groups created to organize the search and rescue effort. By Friday, Sheriff Lucas held a news conference to report that Sydney's body was found at 2 pm that afternoon. Her corpse was buried on farmland in rural area. The sheriff did not tell the media what led the authorities to the location of her body. He also confirmed that the suspect was a farmer in the area, although he did not mention Quake by name at the time.
Eventually, law enforcement had enough evidence to charge Quake in Sydney's death. A special agent with the State Police, told the court that Quake confessed to seeing Sydney jogging by his farm. He told authorities that he had turned his truck around and forced the victim into it. He then drove her to his farm, where he ra-ed her. He killed her when he was finished and then buried her body on farmland. A judge agreed to a plea deal that will send Quake to prison for the rest of his life. The plea deal will see Quake avoid the death penalty and not ever be eligible to come up for parole. Dear readers, we are republishing this story amid recent reports that violent crimes have surged in America during the pandemic.