Man broke into woman's home, then 'realized she had this within reach'!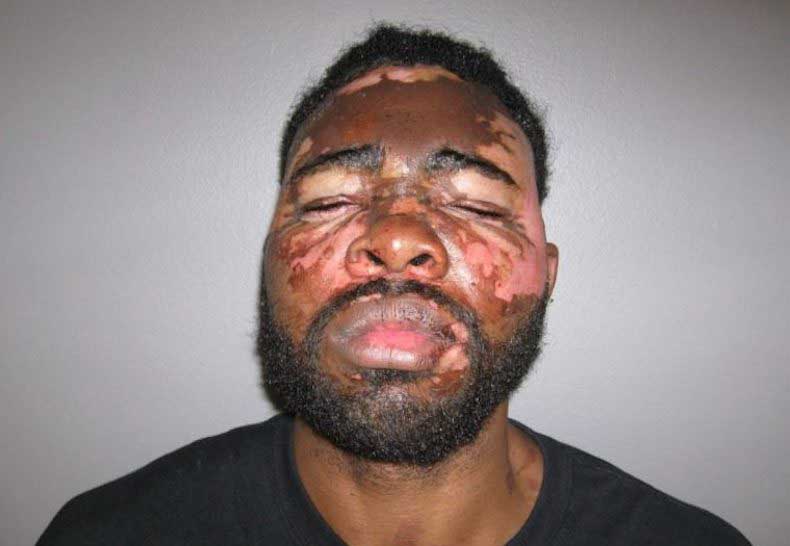 Police officials said the 31-year-old suspect, later identified as Macklin, was armed with a gun when he entered the woman's residence. The home reportedly belonged to his ex-girlfriend. When the suspect entered the apartment and brandished the pistol, the unnamed woman wasn't able to get her hands on her own firearm, but she was able to wield 'something' that worked just fine in fighting off the intruder.
Although some local outlets report that the woman was the suspect's ex-girlfriend, a police spokesperson told USA Today that police could not confirm the relationship between the suspect and the woman. They only admitted that it was domestic in nature. "Since the situation was of a domestic nature, we are not at liberty to discuss the relationship between the victim and the suspect at this time," the spokeswoman said. As the suspect reportedly burglarized the woman's home, causing a domestic disturbance, she decided to fend him off with hot cooking grease. 
Showing no mercy, the unnamed woman hurled a pot of red-hot grease in the man's face in self-defense. The grease caused extensive burns to the mans face and held him off long enough for police to arrive after they were alerted about the domestic disturbance. When police arrived, the suspect, who was still at the scene, was detained by officers from the police department. A detective determined Macklin was the primary aggressor in the altercation. Police also confirmed that Macklin "entered the victim's house with a firearm, and the victim defended herself with a pot containing hot grease." He was taken to the hospital for medical treatment for the severe burns he suffered on his face from the hot grease before being remanded to jail without incident.
No charges will be filed against the woman, but the same can't be said for Macklin. Macklin was hit with felony charges of first-degree domestic violence and burglary, which carry a potential penalty of up to life in prison if convicted. Macklin's intended victim is alive and well. This is thanks to her fast thinking and a little bit of luck. Had she not had a hot pot of grease within reach, this story could have had a much different ending.