Lt. Gregg of Iowa became Chair-Elect of the National Lieutenant Governors Association at the organization's annual meeting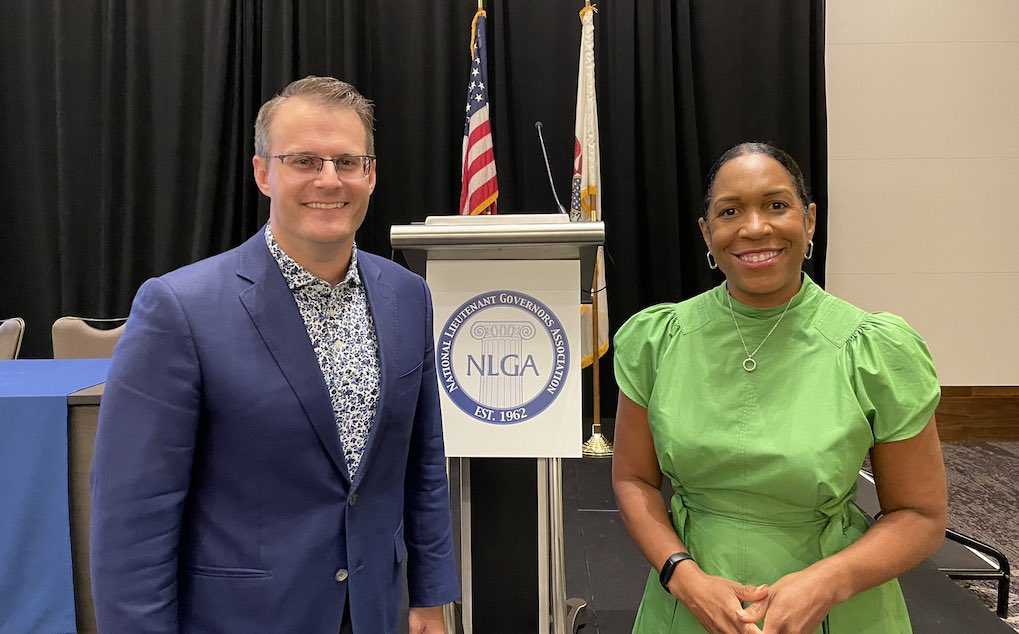 Waterloo, IA – According to the statement, Lt. Governor Adam Gregg will serve one year in the position of Chair Elect and then assume the Chairmanship of the organization at an Annual Meeting in Des Moines, Iowa, in August of 2023. 
Officials have announced that the National Lieutenant Governors Association provides a medium for networking and the exchange of essential information among officials, including international exchange, while providing timely discussion of topics from agriculture, rural affairs, and transportation to housing and health.  
National Lieutenant Governors Association also promotes STEM education in the states by providing specific STEM education support in states. 
The National Lieutenant Governors Association was formed in 1962 as the professional and educational association for the elected officials who are first in line of succession to the governors of the 50 states and five territorial jurisdictions of American Samoa, Guam, Northern Mariana Islands, Puerto Rico and the U.S. Virgin Islands. 
Lt. Governor Gregg reportedly said:
"I'm honored to be chosen by my peers to assume this leadership role. The NLGA is a place where lieutenant governors share ideas and best practices to advance opportunities for our states and our constituents. We work to find effective ways to address new problems, foster cooperation between states and generally improve effectiveness in our states."