Linn County deputies respond to three vehicle accident on US Highway 151 and Wright Brother Blvd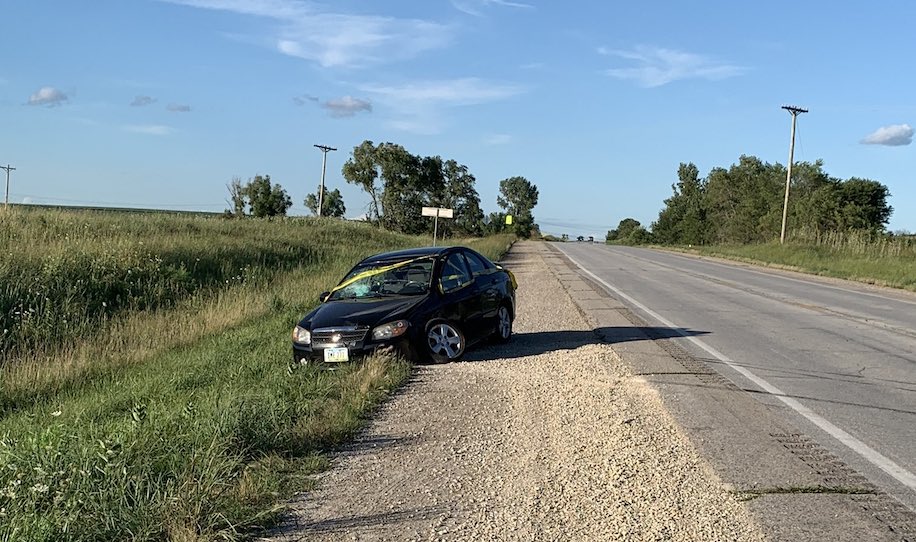 Fairfax, IA – According to the Linn County Sheriff's Office, the three-vehicle crash occurred around 5:41 p.m. Thursday afternoon.
It happened on US Highway 151 and Wright Brother Blvd.
Linn County Sheriff's deputies, Linn County Rescue crews, Fairfax Fire Department crews and Area Ambulance personnel responded to a report of a crash.
The responding deputies discovered that a white Lexus struck Kia Spectra and Chevrolet Colorado.
The driver of the Lexus, later identified as Alexander Momany, was driving southbound on Highway 151.
He came up to a group of cars turning east onto Wright Brothers Blvd, was unable to stop in a safe and sure distance and collided with the north bound Kia Spectra and struck the Chevrolet Colorado before coming to rest on the east shoulder of Highway 151.
The driver of the Kia Spectra, later identified as Ernest Brown, suffered minor injuries and was taken to a hospital for treatment.
The driver of the Chevrolet Colorado, David Harding, was not injured, deputies said.
The driver of the Lexus was cited for failure to maintain control along with several other traffic related citations.