Football teams go all-in to secure return to competition during pandemic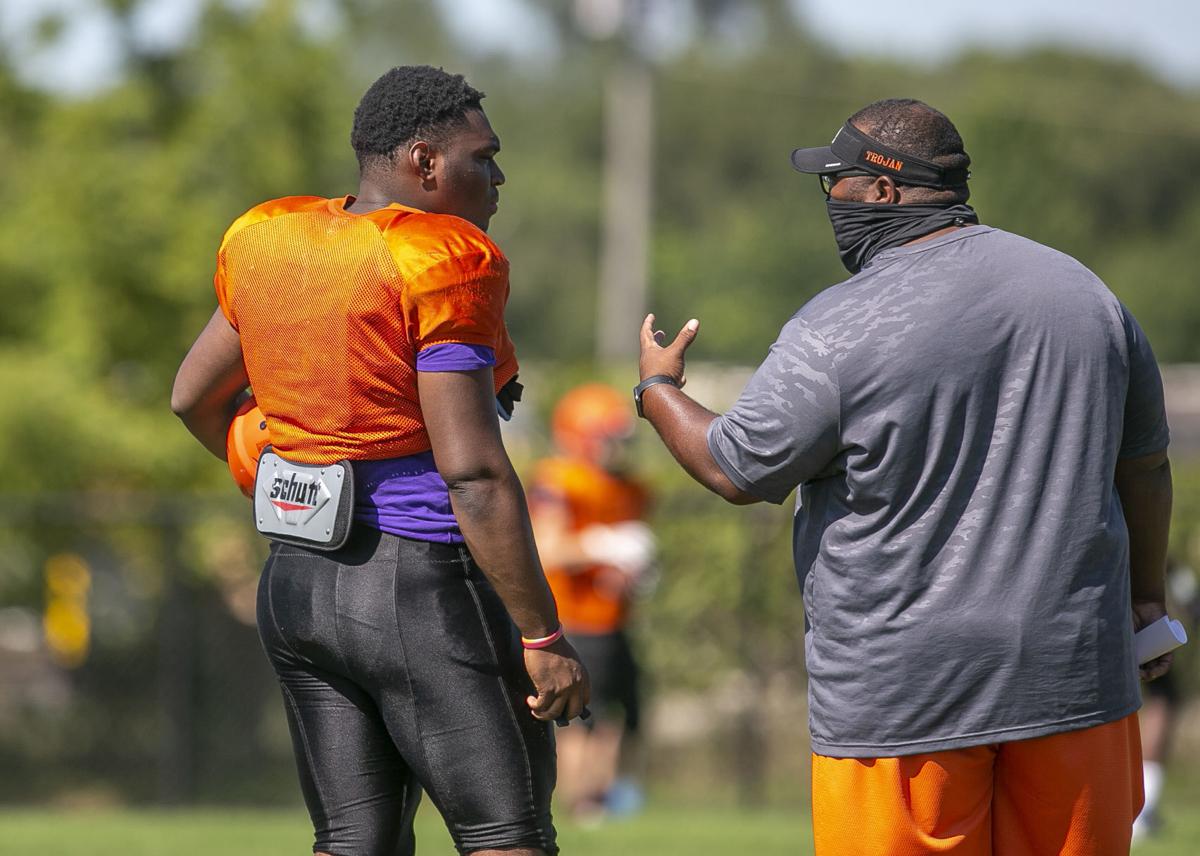 Iowa – The goalposts have moved in 2020.
High school football players are no longer only dreaming of winning district championships, filling the stat sheet and making a deep playoff runs. They're taking nothing for granted.
"Hopefully just having a season," Cedar Falls linebacker Eli Mickey responded when asked what he's looking forward to most about the upcoming year. "It's my senior season and a lot of these guys' senior season. I know they'd be heartbroken if we didn't have it, so if we have it that's honestly what I'm most looking forward to right now — just being able to play."
Iowa is one of 19 states scheduled to begin its high school football season without a delay due to the COVID-19 pandemic. A total of 14 states have canceled play this fall, while the others plan on a delayed start.
"With everything going on, we're just all excited to play," Waterloo West linebacker Nate Ewell said. "There are a lot of schools that don't get a chance to play, and we are, so I'm very fortunate and very happy for that."
The scene in practice is certainly different as teams prepare for their Aug. 28 openers.
Coaches speaking through masks are trying to make sure their voice doesn't get muffled as they dictate points of emphasis from tackling angles to securing goal-line stands. Athletes pull fabric over their faces or facemasks when the team huddles together to receive instruction.
"Wearing these, it's not the most comfortable deal, but at the same time it is what it is and it's out of our control," Columbus coach Brad Schmit said. "If they tell us we need to do this and there's going to be a better chance of getting a season in, I'm willing to do whatever it takes to get it in and make sure everybody stays healthy."
Beyond masks, sanitizers occupy an additional table on the sideline of practice fields. Football players are being screened daily for symptoms of COVID-19.
"If we get any alerts that they have a headache or muscle soreness, we've got to check on that real quick," West coach Lonnie Moore said. "Especially after sitting out all of March and April, they are excited about being out here. They're taking on all the challenges that comes with it and understand."
West went as far as to suspend offseason team workouts and weightlifting from July 29 until Aug. 5.
"Guys were exposed to some people with COVID-19 so we wanted to make sure the team was safe," Moore said. "That's number one. We're doing everything in our power to make sure everyone is safe."
Organized team activities statewide were moved back from early June to July this past summer. Athletes have been working in pods of five to 10 within their position groups. Limited numbers rotate through the weight room.
"What we thought was going to be a challenge at the beginning was working out in pods," Mickey said. "Not getting reps with the full team was going to be tough, but honestly I think it has been a positive because I've been closer with my linebackers and defense.
"It's been fun getting to know them. We feel more like a family now that we're in pods and we all have a better idea of what we're doing because it's a lot more one-on-one time."
A successful fall will go beyond the practice and playing field. Schools must be vigilant to avoid shutdowns that could cancel activities across the board.
"It's been different, but our kids want to play," Cedar Falls coach Brad Remmert said. "I hope our student body, when they come back, that they'll do the things that are going to help all extracurriculars have a chance to play and thrive this fall."