Emerald ash borer has been found in Dickinson and Humboldt counties for the first time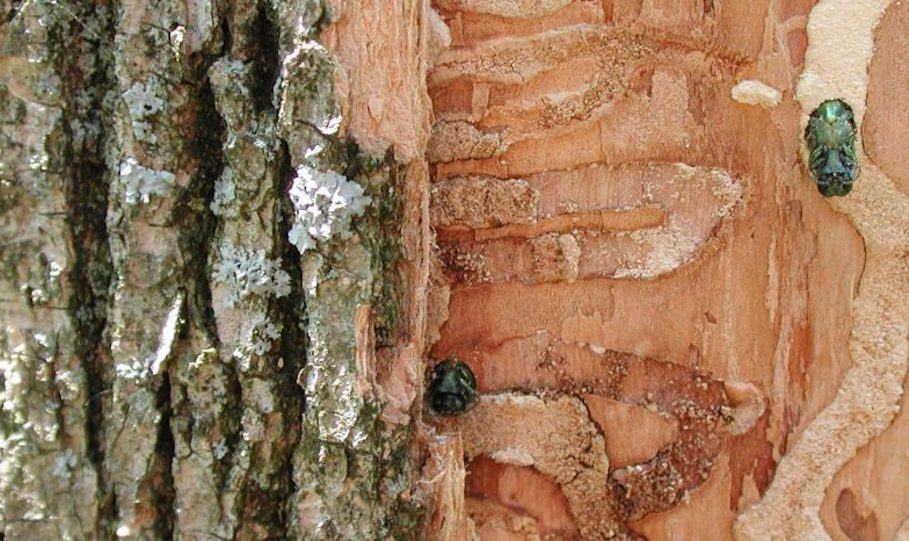 Humboldt County, IA – According to the state officials, the Emerald ash borer larvae were collected by Iowa Department of Agriculture and Land Stewardship staff just outside the eastern city limits of Arnolds Park and rural Dakota City.
Federal identification confirmed the samples positive for EAB.    
State officials have announced that the adult beetles of this insect feed on ash leaves causing very little damage.
It is the cumulative damage by larval feeding on the inner bark that eventually kills ash trees.
The feeding cuts off the tree's ability to transport water and nutrients, typically killing a tree within two to four years.
Emerald ash borer is a significant threat to all native ash species. 
Mike Kintner, Iowa Department of Agriculture and Land Stewardships EAB and spongy moth coordinator, released the following statement:
"Because woodpecker damage can be a sign EAB has infested an ash tree, we receive a number of calls during the winter and early spring. These latest new county detections were the result of green industry professionals alerting our department about the possibility of EAB infested trees based on the woodpecker damage they observed."