Driver, two passengers arrested after leading deputies on chase in stolen vehicle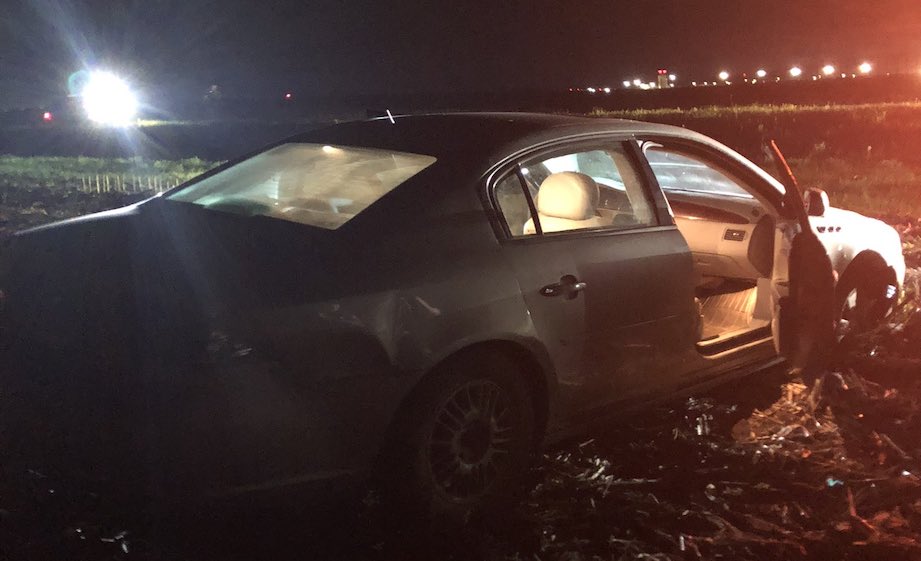 Linn County, IA – According to the LCSO, this incident occurred right after 10 p.m. late Sunday night.
Linn County Sheriff's deputy attempted to stop a vehicle at Dows St and Main St in Ely for failing to stop at a stop sign.
The responding deputy activated his emergency lights, but the vehicle failed to stop leading the deputy on a vehicle pursuit.
According to the Linn County Sheriff's Office, the pursuit went southbound on Ely Rd into Johnson County where the vehicle briefly stopped at Ely Rd and 120th St.
Officials said that the vehicle then backed into the Deputies' car before traveling westbound on 120th St.
The pursued vehicle traveled between northern portions of Johnson County before re-entering into Linn County.
The vehicle drove into a farm field at Walford Rd and 18th St SW where it got stuck.
Three occupants of the vehicle then fled on foot before being captured a short time later.
LCSO officials said that the vehicle had been reported stolen from Cedar Rapids.
The 22-year-old driver of the stolen vehicle, later identified as William Ramey, is now charged with: Attempting to Elude, Assault on a Peace Officer with a Deadly Weapon, Theft in the 2nd Degree, and multiple traffic violations.
Both passengers, later identified as 21-year-old Victor Knight and 22-year-old Haily Johnson, were charged with Interference with Official Acts.
Johnson County Sheriff's Office Iowa State Patrol, and North Liberty Police Department assisted in the pursuit.