Dog's reaction to watching 'Criminal Minds' with owner is going viral for the obvious reasons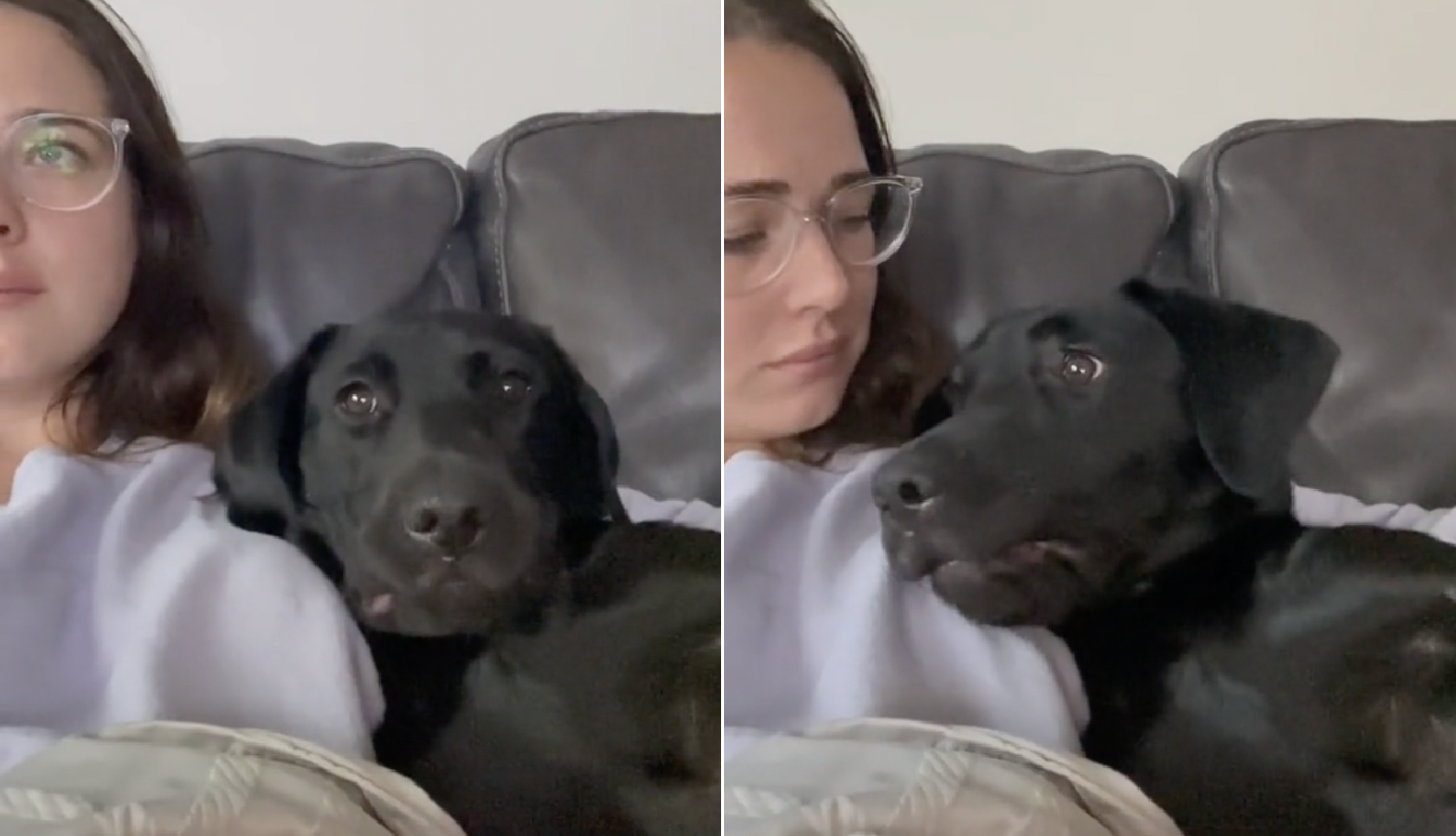 Is there anything better than snuggling up on the couch and watching with your pet? They're the best companion! But you definitely have to be careful what shows you watch with them. Or you could end up like one woman, who had to comfort her poor pooch when she got too upset by something she saw on the screen. 
Holly was having a nice night in with her Lab Luna — but she quickly realized that Luna wasn't feeling the show they were watching. Things started out fine, but at some point Luna got a little bit upset. "Watching Criminal Minds tonight. The murder scene was too gory for Luna," she wrote in the video's caption. Poor thing! Her face says it all. We guess they won't be marathoning Criminal Minds anytime soon. 
Thank goodness Hunter was there to comfort her baby girl! So many people tuned in to watch the adorable video (over 222,000) and most were loving Luna's expression. "Oh my gosh! I want a dog who watches Criminal Minds with me!!"another user exclaimed. "Labradors can't comprehend that type of violence they are too gentle," another commented. "She's emotionally invested bless her, she's like 'really mom?'" other user said.
And other people shared their own stories of watching TV with their pups. "This is me and my dog watching ID documentaries!" third user shared. "My dog watches tv too sometimes I swear," another user added. "I watch Criminal Mindswith my dog every night," other commented.