Linn County deputies respond to two-vehicle crash at Covington Rd and 1st Street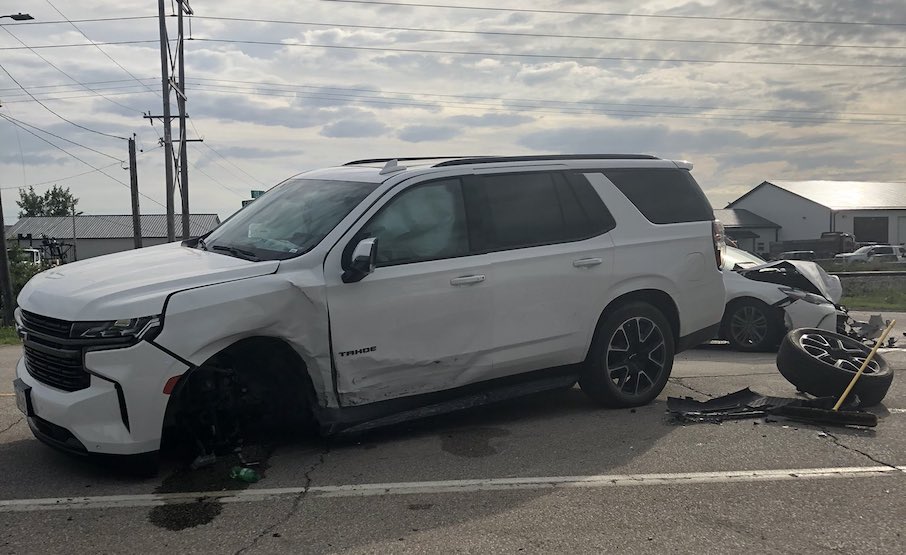 Linn County, IA – According to the Linn County Sheriff's Office, the crash occurred right before 8 a.m. Thursday morning.
It happened at Covington Rd and 1st Street in Palo.
Linn County Sheriff's Deputies, Linn County Rescue crews, Palo Fire Department crews and Hiawatha Ambulance personnel responded to a report of a two-vehicle crash.
The responding deputies discovered that the 31-year-old driver, later identified as Cari Nguyen, stopped at the stop sign at 1″ St and Covington Rd.
The 31-year-old woman then attempted to turn south on Covington Rd when her vehicle was struck by a northbound vehicle on Covington Rd driven by 25-year-old Alicia Hayes-Kerr.
Hayes-Kerr and three children in her vehicle, all received minor injuries and refused treatment at the scene.
Nguyen suffered non-life-threatening injuries and was taken to a hospital for treatment.
Nguyen was cited for Failure to Yield Upon Entering Through Highway.