Crews respond to fire at processing plant on Edgewood Road SW, no injuries reported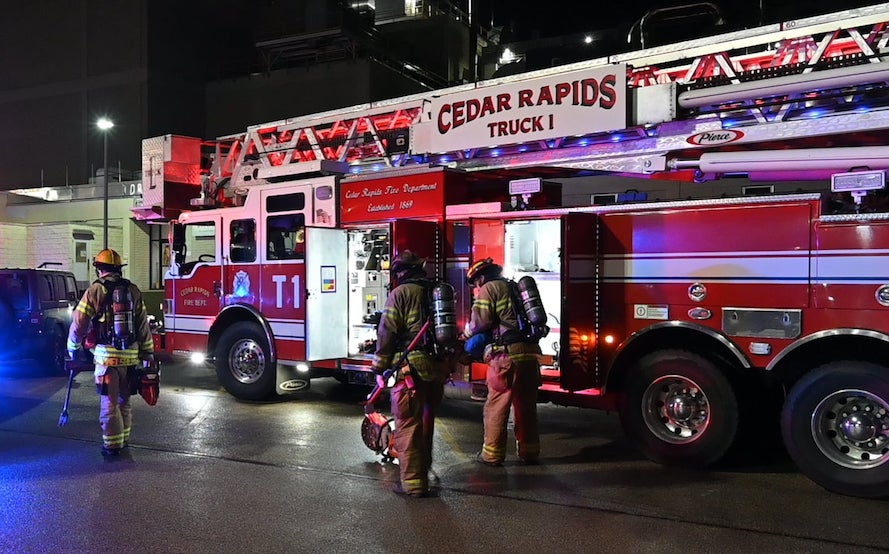 Cedar Rapids, IA – According to the Cedar Rapids Fire Department, this incident occurred right before 4 a.m. early Saturday morning.
It happened at the General Mills manufacturing site located at 4800 Edgewood Road SW.
Cedar Rapids Fire Department crews responded to a report of a fire in the upper level of the facility.
The responding crews found hot spots where a vent stack makes contact with the roof.
Steam and smoke were visible near the area and thermal imaging confirmed high heat below their position.
Firefighters removed roofing material and found an active fire working its way through the ceiling and traveling with the vent stack.
The responding crews were able to quickly extinguish the fire.
They moved quickly to vent the roof using specialty saws and and began looking for other areas of fire.
No employees or firefighters have been injured in the incident.
The cause of the fire remains under investigation.