Courier receives First Responder Award for 'outstanding' COVID coverage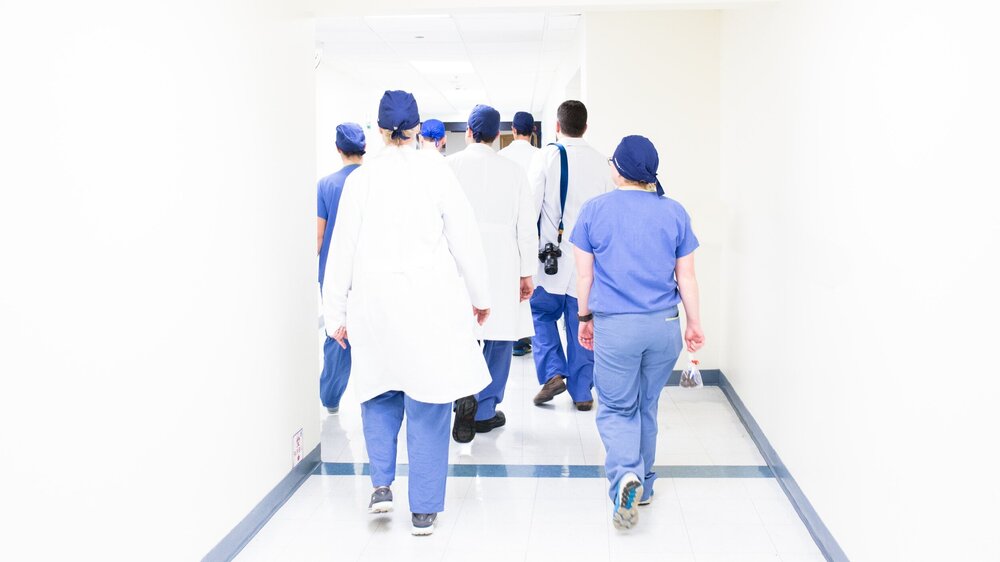 WATERLOO – The Waterloo Community Foundation has honored The Courier news staff with its First Responders Award for "the outstanding services provided during COVID-19."
The award was presented Monday by Wilfred Johnson, board president, in ceremonies at the Courier.
"Someone once said, 'If a job's worth doing, it's worth doing well.' In news media, we have the privilege of being a primary source of information and updates to the public. We do not take this lightly, and strive to do it well. During the COVID-19 pandemic, we have sought to accurately report and cover the local impact to our community," said Courier General Manager David Adams.
"On behalf of The Courier newsroom and organization, I want to thank the Waterloo Community Foundation for their recognition of our coverage and reporting during the pandemic."
Local News Editor Meta Hemenway-Forbes expressed gratitude for the award "in this unprecedented time. We've been all hands on deck with city, state, county and national coverage on the COVID-19 pandemic."
The news staff "pivoted early to work from home, reporting on everything from a large outbreak of cases at Waterloo's meatpacking plant, to PPE shortages at health care facilities, to how locals are coping in this challenging time. Our dedicated news staff takes very seriously our role and responsibility in the Cedar Valley, and we remain committed to keeping our community informed," she said.
The Courier was presented with a framed print of "First Responder," a watercolor painted by Michael Broshar, a Waterloo native and local architect and artist. He painted the image to support the First Responders Fund, established in April by the Waterloo Community Foundation.
The effort raised funds for local police, fire and health care workers in response to the strain on local resources caused by the COVID-19 epidemic. The foundation challenged the community with an initial $5,000 match. The community responded by contributing an additional $29,325. Waterloo Police, Waterloo Fire, UnityPoint, MercyOne and Peoples Community Health Clinic each received $6,865.
Foundation President Wilfred Johnson said that "once again an urgent call was answered by our community, a show of our generosity for those who support the health and well-being of our community. This project aligns with our mission of helping Waterloo remain a vibrant community."
In addition to cash donations, funds were raised through sales of Broshar's print, which he donated, as well as T-shirts donated by Image Pointe.
In addition to the Courier, other recipients of the award include Waterloo Police, Waterloo Fire Rescue, Northeast Iowa Food Bank, KWWL, and Cedar Valley United Way.
"We thought it was important to recognize people in this community who have gone above and beyond to communicate what we need to know as citizenry as we go through this pandemic. We recognize The Courier as a vital part of our community, and want to say 'Thank you' with this award," said Waterloo Community Foundation Executive Director Michelle Temeyer.
The foundation also contributed $10,000 to the Black Hawk County Disaster Fund, which supports organizations coordinating pandemic response efforts, including the Black Hawk County COAD (Community Organizations Active in Disaster).
The Waterloo Community Foundation is a nationally accredited foundation established in 2015 to support Waterloo residents with the confidence that all gifts are being invested in the community efficiently and effectively.