Congratulations, Spelling Bee Winners!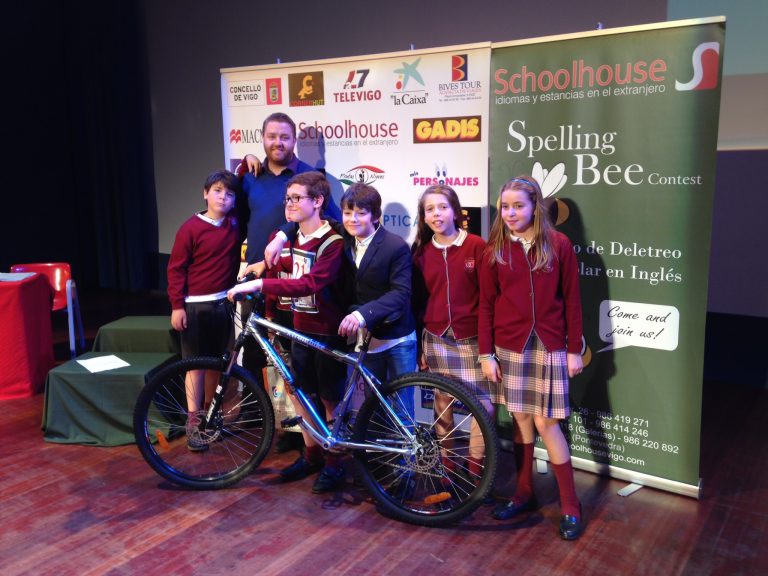 WATERLOO – Last Friday the finals of the Spelling Bee competition took place in Vigo. This is the only "Spelling Contest" in English in Spain. Sixty students from more than twenty schools in Vigo and surrounding areas entered the competition.
We would like to congratulate Javier Rodríguez Monfort and Álvaro Morgade Carneiro who, after very demanding rounds and showing their good knowledge of spelling, claimed victory and achieved first and third positions respectively.
Congratulations to all Year 6 students for the enthusiasm, fellowship and unconditional support (banners included!) shown to their peers Javier and Álvaro!
Congratulations to our winners!