COBRA FOOTBALL HOSTS COLUMBUS CATHOLIC IN 1A QUARTERFINALS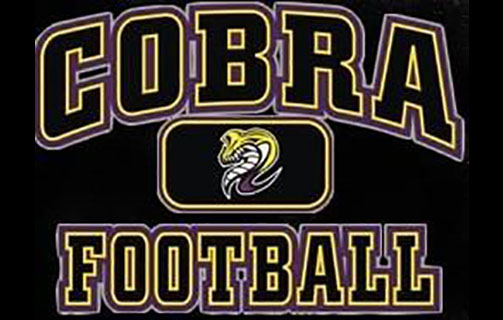 Sigourney-Keota's football team hosts Columbus Catholic of Waterloo Friday night (11/6) in the Class 1A quarterfinals.  It will be a matchup of two ranked teams.  The 9-0 Cobras are ranked third by Associated Press, 8-1 Columbus is ranked tenth.  Sigourney-Keota Coach Jared Jensen says Columbus Catholic is a well-balanced team.
"Their return game, against Mediapolis they had over 100 plus return yards and a touchdown.  Offensively, they do a ton of shifting and motioning to try and get your defense moving before the snap to get you out of position. And offensively, they've got five guys they can get the ball to.  They've got two really good receivers and three guys that really carry the load in the running game for them."
You can hear Sigourney-Keota against Columbus Catholic Friday night on KBOE-FM with pregame coverage at 6:40pm and the play by play at 7.