Charles III pays emotional tribute to his 'darling mama'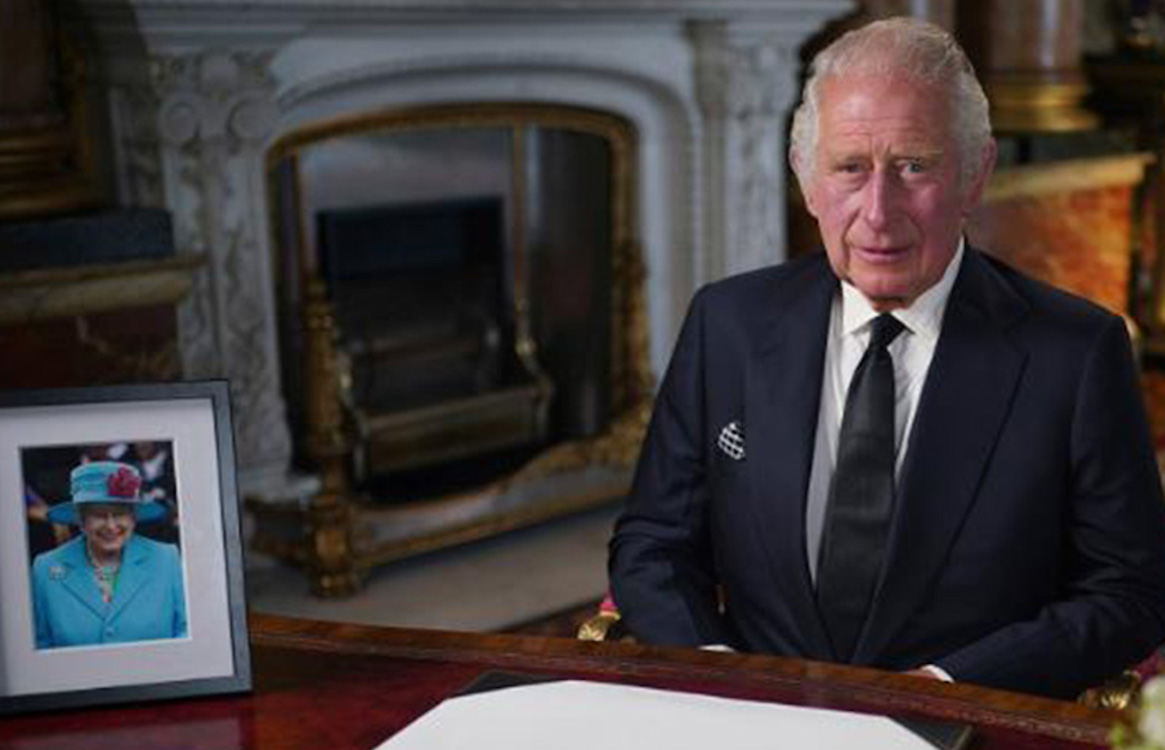 People around the world continue to mourn Queen Elizabeth II, the iconic monarch who died at the age of 96, ending a historic 70-year reign as the UK's queen. Nowhere is that grief felt more than within the royal family. Elizabeth's children and grandchildren all rushed to Balmoral to be by her side as her health declined yesterday, and are now in mourning. And for her eldest son, Charles, the Queen's death was certainly a moment of complex emotions: as heir to the throne, he immediately became King upon her death, and will be henceforth known as King Charles III.
In the days ahead, King Charles, 73, will both mourn for his late mother and transition into a role he has prepared for his entire life, the first new British monarch in 70 years. Charles' first major test came this afternoon, as he delivered his first official address as king, in a speech that both mourned the late Queen Elizabeth and reassured the nation for the transition ahead. In the prerecorded speech, King Charles expressed "feelings of profound sorrow" at the passing of his mother.
"Throughout her life, Her Majesty The Queen — my beloved Mother — was an inspiration and example to me and to all my family, and we owe her the most heartfelt debt any family can owe to their mother; for her love, affection, guidance, understanding and example. Queen Elizabeth was a life well lived; a promise with destiny kept and she is mourned most deeply in her passing. That promise of lifelong service I renew to you all today." He addressed the United Kingdom and the Commonwealth, saying he shared a "deep sense of gratitude" with the nations where the Queen served as head of state.
In the speech, King Charles praised his mother's 70-year reign on the throne, describing a "life of service" that combined an "abiding love of tradition" with a "fearless embrace of progress." He described how the Queen oversaw decades of great societal change, from a world recovering from World War II to a society that was "one of many cultures and many faiths." In addition to paying tribute to the late Queen, King Charles III also used the speech to reassure the nation that he would follow in his mother's footsteps as a devoted public servant to the people of the UK.
"As The Queen herself did with such unswerving devotion, I too now solemnly pledge myself, throughout the remaining time God grants me, to uphold the Constitutional principles at the heart of our nation. And wherever you may live in the United Kingdom, or in the Realms and territories across the world, and whatever may be your background or beliefs, I shall endeavor to serve you with loyalty, respect and love, as I have throughout my life."