Chance of SNOW Next Week?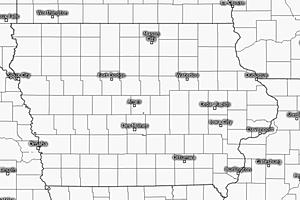 WATERLOO – We knew this day would be coming. The days are getting shorter, the temps are getting colder which can only mean one thing: When will we get our first snow of the season?
Maybe next week? Maybe.
First of all, we know it's gonna get chilly. The National Weather Service Climate Prediction Center says that the low temperatures in Iowa could possibly dip into the 20s the middle of next week.
Last year the final 70*+ day of the year in Waterloo was October 18th when it reached 71*. The chance for 'warmer days' is definitely dwindling.