Cedar Valley art centers, museums and libraries going virtual as COVID-19 precautions close buildings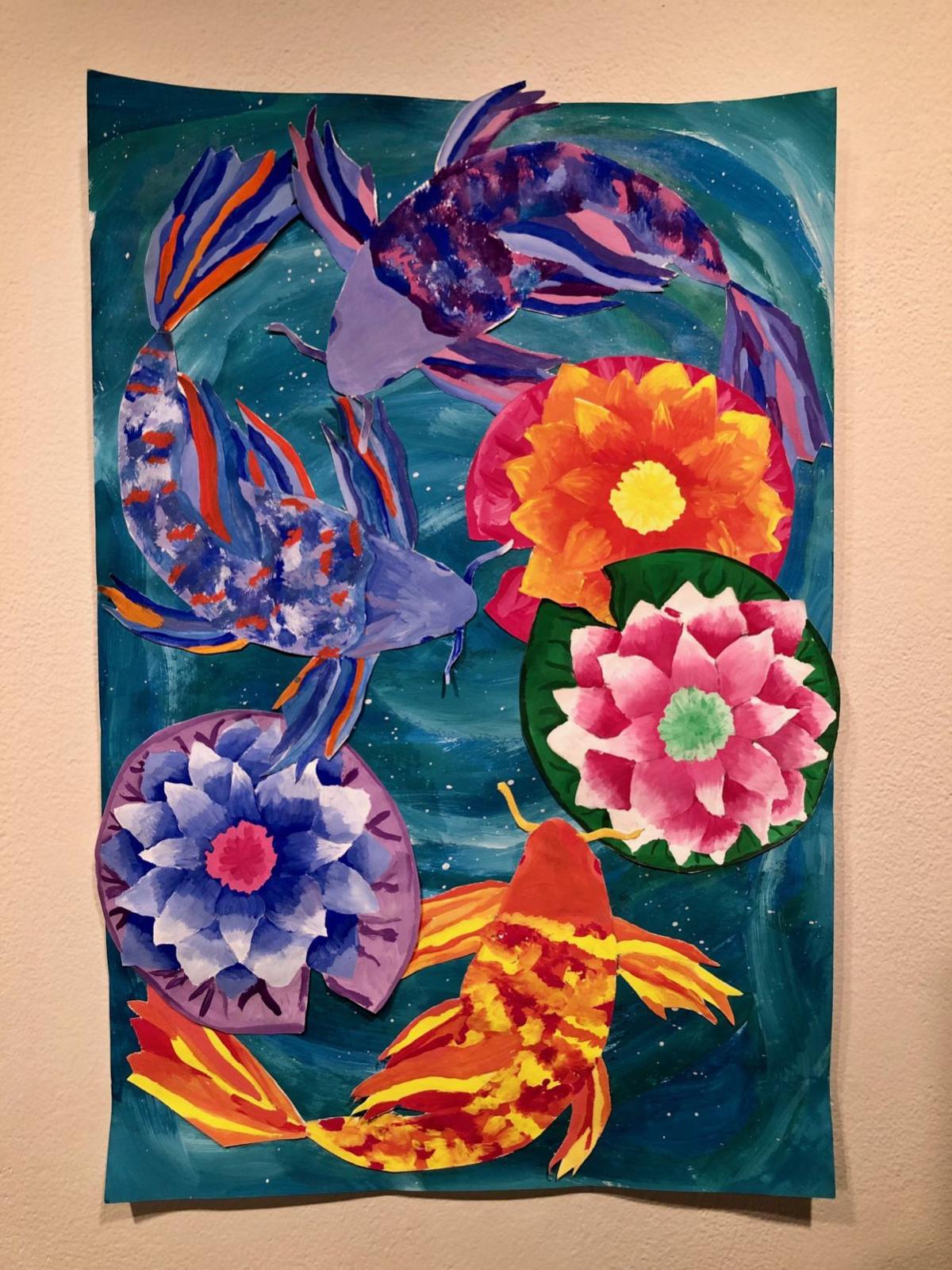 Iowa – Closing the library to the public last week – at the start of spring break – meant a lot of planned activities had to go by the wayside.
But staff members knew with some people stuck at home because of the COVID-19 pandemic there was likely even more need for their services.
"We pretty much were scrambling to come up with new plans," said Rebekah Hosford, youth services librarian at the Cedar Falls Public Library. They began looking at "what is possible to do right now to engage the public."
One of their first efforts was to continue holding storytime on weekdays at 10:30 a.m., but webcasting it on social media through Facebook. The library got that started on the first day it was closed. It's aimed at babies on Monday, preschoolers on Tuesday and Thursday, and toddlers on Wednesday and Friday.
"It's been going really, really well," said Hosford. Numbers showed that hundreds checked into the live stream on those first days with at least 100 people tuning in consistently. In person, "depending on the age group, it's usually between 30 and 40," she said, and rises to about 70 in the summer.
Libraries, art centers and museums across the Cedar Valley are finding ways to push activities online as well as other alternates to being in their buildings, which are all closed during the coming weeks to help stop the spread of the novel coronavirus.
The Waterloo Center for the Arts is working on plans to promote its dinosaur-themed Dino Ruckus exhibit, which was being introduced at the Phelps Youth Pavilion during spring break. Executive Director Kent Shankle said they are working on an outdoor component called the Great Dino Hunt that will take people to the area's trails and recreational sites.
Shankle said center staff were disappointed that the children hadn't been able to experience the new exhibit at the pavilion. "The good news is it will be up for probably close to two years," he noted.
The situation has forced staff to get creative about connecting people through the arts.
"At this time, it's kind of been a good challenge to figure out ways we can expand on that," said Shankle. The center has largely been doing that through its website, waterloocenterforthearts.org, and Facebook. Pictures of items from its collection have been posted online along with printable pages of coloring books featuring the work of artists in its galleries.
In addition, "we're working on putting together virtual tours to put on Facebook Live," he said. An art trivia contest will be held on Facebook with weekly sponsors and prizes. They'll also be posting suggested kids activities.
Facebook is an important way the Hearst Center for the Arts in Cedar Falls is connecting with the public, as well. Staff will be posting some of their favorite artwork from the permanent collection weekly at the center's page. There will also be art activities for children and families streamed on Facebook.
The Cedar Falls student art exhibition will be online at thehearst.org March 29 to April 26, when it was planned for the center's galleries. It will include over 100 pieces of art such as ceramics, photography, printmaking, jewelry and painting from students at nine schools.
"It's the first online exhibition that we've ever done," said marketing assistant Abby Haigh. "Me and another co-worker here, we're going to be taking pictures of the artwork," she said, and then uploading it to the website.
Staff plans to continue holding other Hearst events through Facebook including the Final Thursday Reading Series with Andrew Farkas on March 26 and More Music in Mae Latta with Janice Nolting and Marty and Marie Drilling during early April.
The Grout Museum District in Waterloo is using daily social media posts to engage the public with games and activities that utilize its artifacts, exhibits, extensive catalog of interviews and regular events. Those include "Name that Artifact" on Sunday, the Imaginarium animal spotlight on Monday, Voices of Iowa videos on Tuesday, collections showcase on Wednesday, "Toddler Time" on Thursday, "Sci-Fridays with Brandon" on Friday and a virtual exhibit video on Saturday.
"Find the Soldiers" interactive Facebook posts on Tuesday and Thursday are already challenging people to identify the tiny toy soldiers placed in pictures of exhibits.
One person who gets it right will be randomly selected each time. ""We're going to send them a prize," said Collin Heidemann, director of marketing and visitor services. "We're getting a good response for that."