Cedar Rapids Fire Department responds to detached garage fire on Newport Drive Southwest, no injuries reported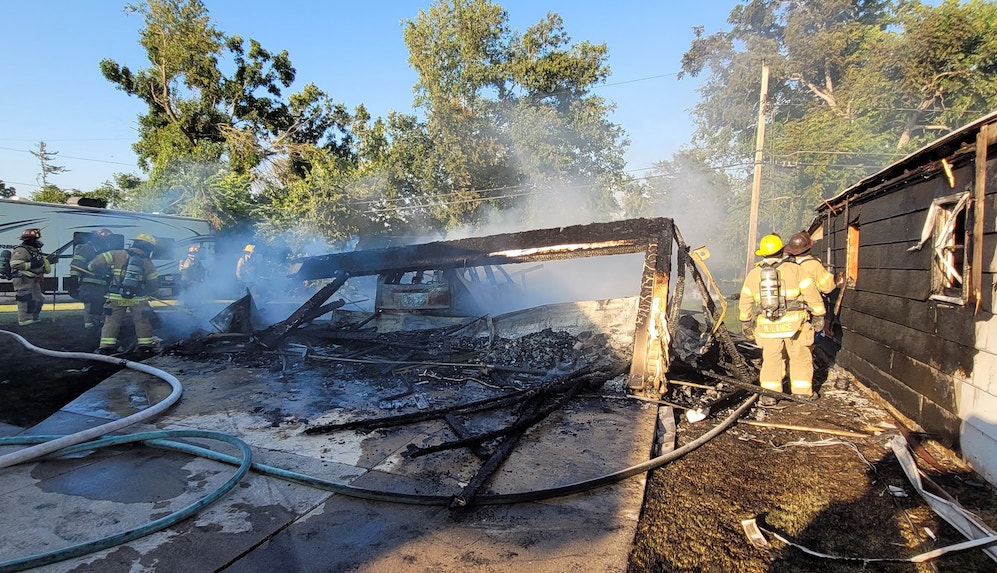 Cedar Rapids, IA – According to the Cedar Rapids Fire Department, this unfortunate incident occurred right before 7 p.m. Tuesday night.
It happened at 2325 Newport Drive Southwest.
Cedar Rapids Fire Department crews responded to a report of a garage fire. 
The responding crews discovered initiated a fast attack to contain the fully-engaged blaze.
Unfortunately, the garage is a complete loss.
The fire also heavily affected the garage owner's home, melting vinyl siding and breaking glass windows.
A neighboring detached garage was also charred by the flames and heat from the fire.
The owner of the home escaped safely and no firefighter injuries were reported.
The cause of the fire remains under investigation.
This is a developing story and it will be updated as new information become available.