Business Groups Promoting 'Shop Small Saturday' To Help Boost Local Economies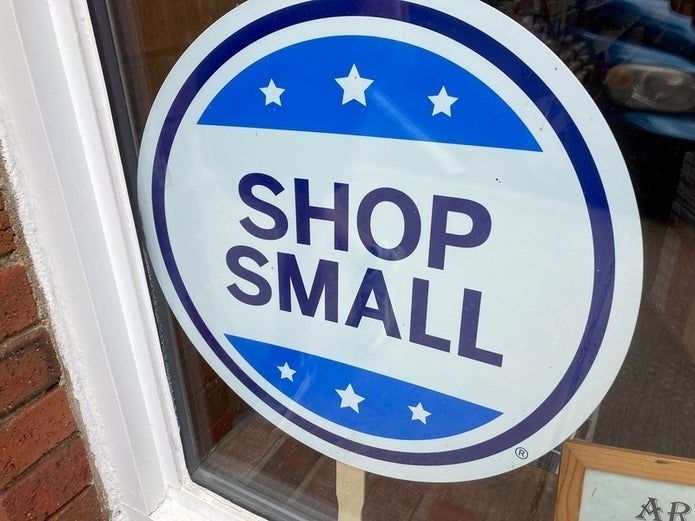 In a year that has been anything but traditional, local retailers are relying more than usual on an annual kick-off to the holiday shopping season.
Small Business Saturday began after the 2009 recession as an effort to keep spending local and boost retail sales at home during the holiday season. The National Federation of Independent Business is again promoting local shopping this year.
Matt Everson, Iowa director for the NFIB, says many small shops and local restaurants are struggling through the pandemic.
"They've already been devastated by the coronavirus and things that have happened there and so most of these folks are hanging on by a thread," he says. "And so Saturday Small Business has never been more important."
For customers, that can open up possibilities. Everson says shoppers who don't want to enter a store, for example, should reach out to the owner.
"I just encourage people, you know, if you've got your favorite small business, even if it's a restaurant or boutique retail shop, call them up, the owner will most likely answer the phone," he said.
Then customers can ask about curbside pick-up or buying a gift card to spend later, once the pandemic has subsided. Everson says those types of purchases can really help keep a small business going.
Many communities around the state are promoting Small Business Saturday:
Historic Valley Junction in West Des Moines is holding a three-day Shop Small Weekend Nov. 27-29.
Main Street Waterloo is hosting 19 holiday pop-up shops, in addition to permanent retailers.
The City of Cedar Falls is offering free parking in downtown and College Hill lots on Saturday to encourage local shopping.
The Iowa City Area Business Partnership is using the tagline "Share Joy, Shop Small" to encourage local shopping in stores, curbside or online throughout Johnson County.