Bucks Beat Mankato On Walk-off Grand Slam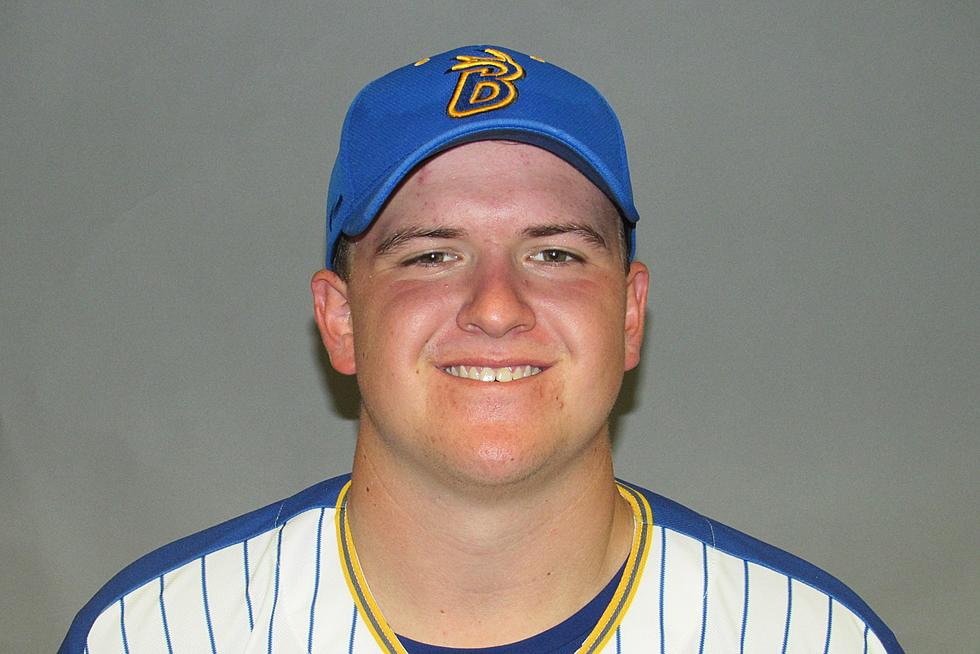 WATERLOO – One well-timed hit was all Peyton Williams needed to make-up for a frustrating night at the plate.
Facing a 1-2 count with the bases loaded in the 10th inning, the University of Iowa freshman blasted a grand slam deep over the right field wall at Riverfront Stadium Tuesday night. His second home run of the season allowed the Waterloo Bucks to walk-off with a 5-1 victory over the Mankato MoonDogs.
Williams was 0-for-4 on the night before his powerful swing brought a dramatic end to the game. The Bucks (8-4) snapped a two-game losing skid with the victory, while Mankato (1-9) dropped its third in-a-row.
Tuesday's game featured a pitcher's dual. Waterloo starter Blake Corsentino (Santa Barbara City College) threw six and one-thirds innings, allowing two hits and recording five strikeouts. Mankato's Shane Gray (Evansville) nearly matched Corsentino's line, throwing six and two-third innings with no runs, four hits and six strikeouts.
Neither team scored through the first seven innings.
The Bucks finally took advantage of an opportunity in the bottom of the eighth. They took a 1-0 lead when Jalen Smith scored on Patrick Ferguson's sacrifice fly to deep center field. Smith walked to start the frame, and moved to third on Oraj Anu's single.