Boy wakes up from a coma and reveals shocking details about his meeting with Christ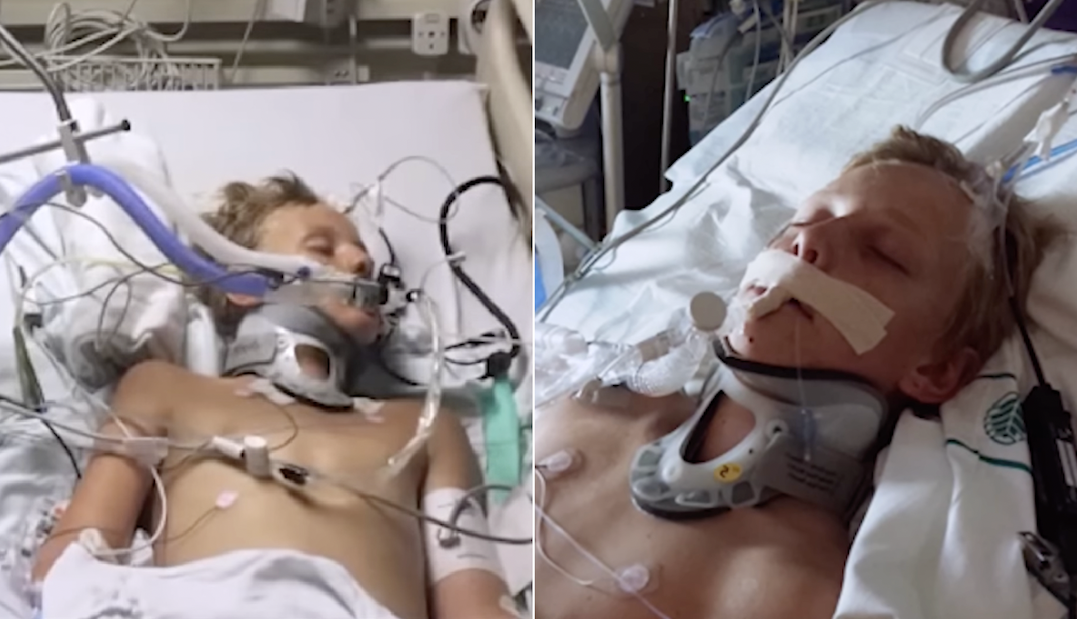 The young boy, who reportedly was in a life-threatening accident and spent weeks in the hospital fighting for his life, miraculously opened his eyes and revealed shocking details about his meeting with the Christ. The boy's parents reportedly said that they went through the worst phase of their lives while their son was in a coma. Unfortunately, they had lost all hope and were ready to say their goodbyes when something unexpected occurred. Their teenage son suddenly opened his eyes and started talking.
The 13-year-old boy, Micah, went to the motocross circuit on his brother's birthday. His brother, Josiah, followed his lead on the track but couldn't pull the brakes when his brother's bike jumped and fell to the ground. Josiah accidentally landed his bike on Micah's head. Josiah then informed his father Shawn and his mom Katja, about the accident. The doctors told the parents that they didn't feel hopeful after examining their son's head injuries. According to AmoMamma, the doctors reportedly told them that their son's recovery was next to impossible. Both parents prayed for a miracle
In the next few months, the doctors reportedly tried to wake Micah through multiple treatments. Unfortunately, his body tremors increased, making it difficult for both parents to watch their son in pain. The mother reportedly told CBN: "I remember we came to a point where we had to say, we are going to let him go totally, completely." After trying multiple treatments, the doctors gave up. They told the boy's parents there was nothing else they could do to revive their son. He would lay on the bed with no expressions for the rest of his life.
Micah was taken home and he was lying on his bed, unresponsive. One day, his dad heard Micah laugh. The father was shocked to see his son come back to life. The lucky dad then called the doctors, who later confirmed that his son was now responsive. Several months later, the boy started speaking and revealed a shocking secret he had wanted to tell his parents. According to CBN, the boy reportedly told his parents that he met Jesus in heaven while he was in a coma.
He reportedly said: "I turned around, and I was looking in the face of Christ, and the angels were just worshipping Him. There was no explanation of how much joy I had." The young boy also said that Jesus wanted to send him back, and when he asked why, Christ said, "They must know about my love and My Father's love for everyone, no matter what they have done, how I love them and forgive them and accept them if they come to the cross."