Black Hawk County urges patience on COVID-19 testing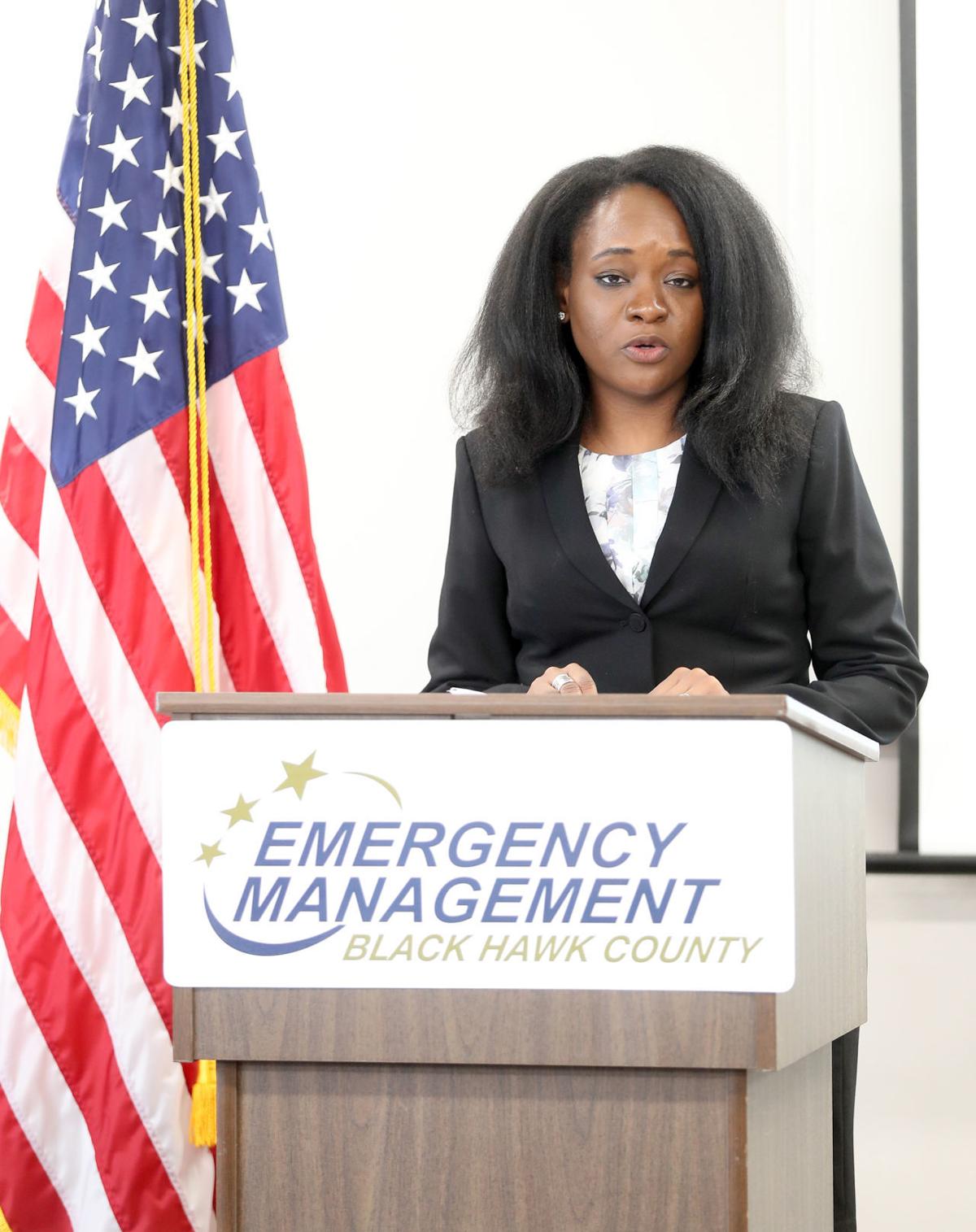 WATERLOO — Black Hawk County health officials are urging patience as efforts to secure more coronavirus test kits continue.
"We're hopeful that in the months to come that we will have more resources, and as we have those we'll be able to test more," said Dr. Russell Adams, chief medical officer at UnityPoint Health-Allen Hospital.
"Ideally you want to know what is the prevalence not only in our community but in our country," he added. "There is a lot of effort in the country to obtain the resources that we need not only for testing but also for the treatment."
Adams and others speaking at a Thursday briefing on the county's COVID-19 response said they are continually facing questions about testing protocols. Not everyone who wants a test can get one.
"We have a problem with having enough materials for testing," Adams said. "Because we have a lack of resources we want to test the persons that it is most important to test."
Persons without symptoms don't need to be tested. A person with mild systems should contact their primary care provider or urgent care to get advice on what to do.
Adams said patients hospitalized with respiratory illness or fever are tested. Persons in the hospital with medical comorbidities, such as chronic lung disease, cancer or poor immunity, are also tested.
Persons with high risk factors who may not be hospitalized but show symptoms of potential COVID-19 are also being tested.
"Our goal is to try to make sure we have enough material to test those individuals that are most important to test," Adams said.
Black Hawk County currently only had one confirmed case of COVID-19 by Thursday afternoon. But officials are concerned about numbers growing, especially as people return from spring break travels.
"Daytona Beach was crowded with young people," said Dr. Matthew Sojka, chief medical officer at MercyOne Northeast Iowa. "Are they going to bring it back after spring break? That's going to be a worry as we move forward."
Nafissa Cisse Egbuonye, the county's public health director, said the state has not shut down tattoo parlors, barber shops, hair and tanning salons.
"We encourage that these businesses do health screenings for staff and clients before allowing people in," she said, noting those businesses are encouraged to screen staff and clients for symptoms of illness and should implement a call-ahead practice for appointments.
Egbuonye also reminded people to avoid gatherings for 10 or more people and to stay home if they are ill.
Persons with a fever or respiratory systems should remain home until there is no fever for 72 hours; symptoms are starting to improve; and it has been seven days since the start of the illness.