Bitter cold, wind chills as low as -35, expected tonight into Thursday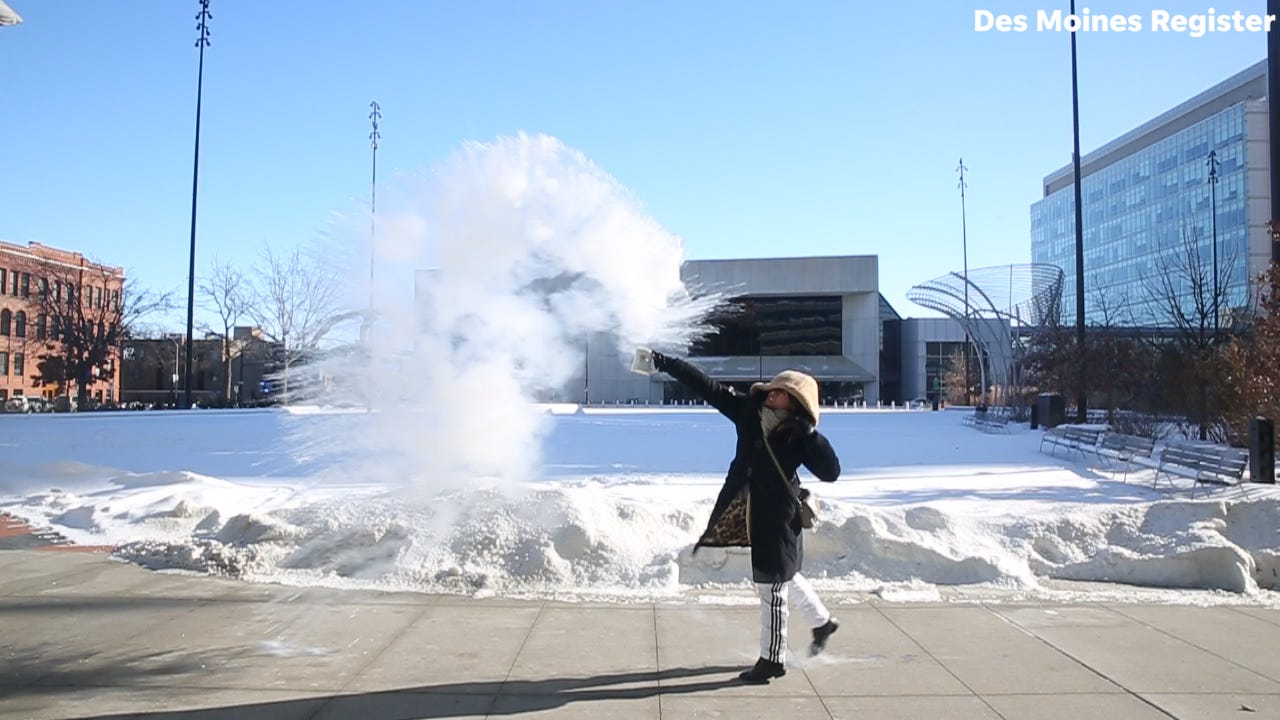 WATERLOO – Cities across Iowa could be hit by a flash freeze Wednesday night, Thursday and Friday.
Much like when cooks flash freeze food in a blast chiller, temperatures will drop rapidly Wednesday night, causing bitter cold conditions and dangerously cold wind chills to make roads slick as rain and snow hits the area.
A strong cold front will whip in with cold and strong winds, but also bring a chance for small snow accumulations Wednesday night and lead to a flash freeze on roadways.
"Rapidly falling temperatures will also accompany the front, which could lead to a flash freeze if local roads are wet or slushy," the National Weather Service in Des Moines wrote in its forecast.