Bank of America Report Says Small Business Owners are 'Flexible and Resilient'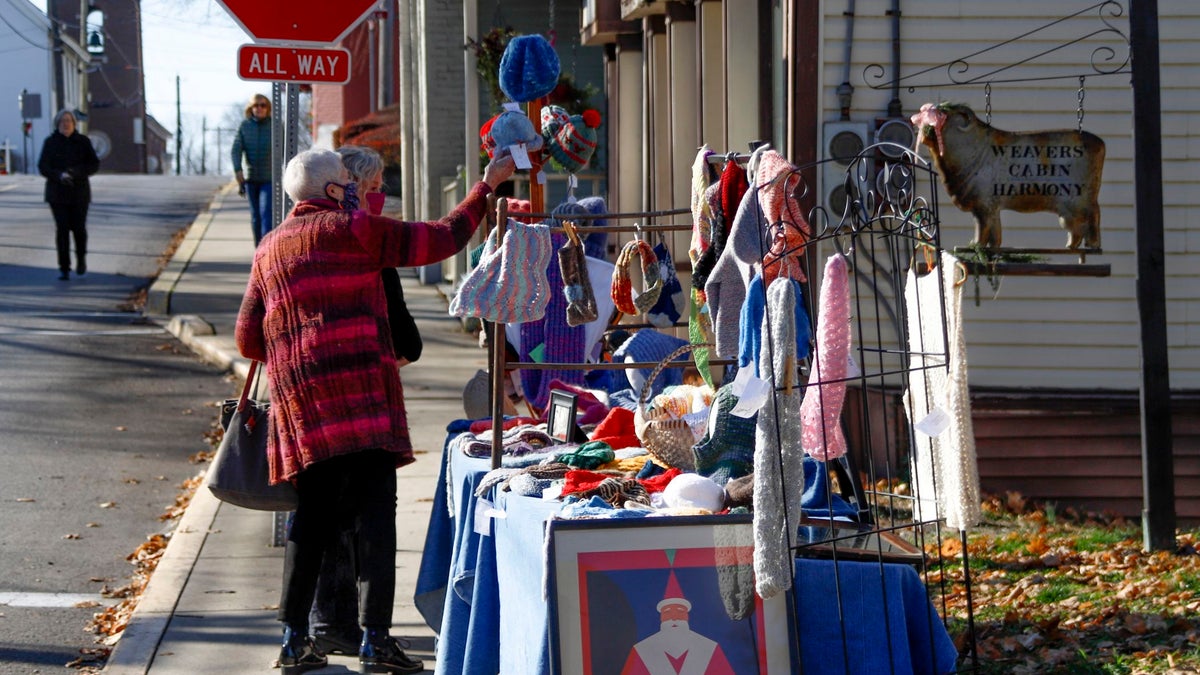 Despite nationwide lockdowns and uncertainty surrounding additional federal stimulus, small business owners have remained "flexible and resilient" amid the pandemic, according to a report released Wednesday from Bank of America.
The research, which is based on a survey of 1,000 small business owners, presents a cautiously optimistic picture of what is often called the backbone of the U.S. economy.
One positive data-point, according to the report, is that the majority of businesses have stayed open in some fashion throughout the pandemic.
"By and large, as you hear reports across the business wires where businesses are closing, what we found is that 85 percent of small businesses remained open in some form or fashion, which is about typical in a given year of new business openings and closings," Sharon
Miller, head of small business at Bank of America, told Cheddar.
Half of these businesses stayed open because they were deemed essential, while the other half made adjustments to meet social distancing guidelines.
The report comes as broader economic metrics, such as new hiring, continue to lag and notable closures and bankruptcies make regular appearances in local and national headlines.
Miller squared these more downbeat market signals with what she calls "cautious optimism" by looking at the sentiment among small business owners themselves.
According to the report, 69 percent expect consumers to have a greater appreciation for small businesses going forward, and 79 percent said the sector will return to being "the backbone of the U.S. economy."
"I do feel that there is a cautious optimism out there and a realistic optimism that things will get better over time," Miller said. "I think this pandemic, for better or worse, has really reframed and opened everyone's eyes."
In the short-term, however, the report points to a difficult year ahead for small businesses.
Just 13 percent anticipate hiring over the next 12 months and 34 percent expect revenue to increase, compared to 34 percent who think it will stay the same and 32 percent who think it will decrease over the next 12 months. The majority (59 percent) anticipate the coronavirus will impact their bottom line for the next two years.
Perhaps the biggest variable for these businesses is whether they will be able to access capital in the form of stimulus or a traditional bank loan in the coming months, and right now federal support is providing the lion's share.
One-third of respondents applied for a loan through the Paycheck Protection Program, but just 5 percent applied for a traditional bank loan.
Bank of America, which was a major provider of PPP loans, expects that ratio to shift as industries begin to regain their footing and look to expand.
"If that program gets continued, we'll continue to be there for our clients in that respect," said
Don Vecchiarello, senior media manager for Bank of America. "If not, then I'm sure they'll start to convert and switch over to more traditional financing, and we plan to be there once again for our clients regardless of whether it's PPP financing or its traditional bank loan financing."