2-Year-Old Iowa Boy Overdoses On Mother's Medication, Dies As Woman Doesn't Seek Medical Help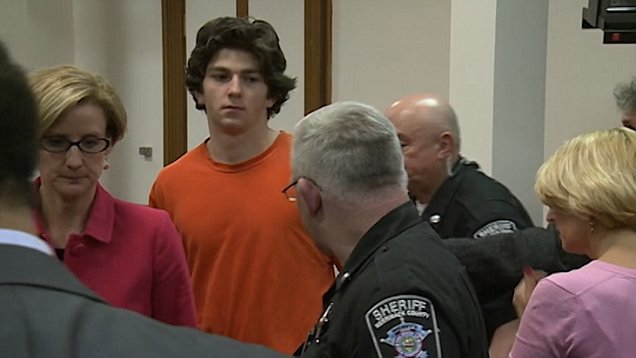 WATERLOO – A woman in Waterloo, Iowa, pleaded guilty to reduced charges in connection with the overdose death of a two-year-old boy.
The woman, identified as 39-year-old Amanda Roena Leonard-Hellum, was in the final stages of adopting Maximus Leonard-Hellum in June last year when the incident took place. The accused was driving from Waterloo to Des Moines to visit her boyfriend with the toddler when he ingested her prescription medication in the backseat of the vehicle.
When they arrived at the apartment complex, the woman discovered what had happened, however, instead of seeking medical help, she "decided to monitor the child throughout the night," a police statement had said.
The following morning, authorities arrived at the home and found the toddler dead. According to court records, toxicology tests confirmed that the toddler died of an overdose of various medications.
Meanwhile, the accused was taken into custody from the apartment and charged with child endangerment causing death. She entered a written plea in April in which the woman confessed to recklessly exposing the toddler to danger by "leaving him in a place where he could access and consume medications." As part of the arrangement, the woman pleaded guilty to a reduced charge of neglect of a dependent person on Monday (May 11).
The accused could face up to 10 years in prison and her sentencing was set for June.
Meanwhile, a passage in the toddler's obituary stated that he "enjoyed cars, listening to music, playing and studying all the different insects he could find, he was an adventurer, and a kid who loved to be outside."
The incident comes less than a month after a Colorado couple was charged in connection with the overdose death of their toddler daughter. The mother, Denisha Chelyce Woodsking, called 911 and informed that she had found her daughter dead in their motel room. The officers searched the motel room and found drugs in the trash can. Investigation revealed the two-year-old girl died from accidental fentanyl overdose. Following investigation, the parents of the toddler were arrested and charged with child abuse resulting in death.